'Shocked' Bell Canada slams CRTC rejection of Astral Media deal
The phone giant said it is appealing to the federal Cabinet to possibly overturn the regulatory denial of its $3.38 billion takeover bid.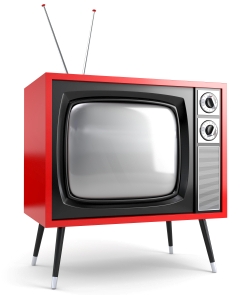 It's customary for Canadian media players when a regulatory decision goes against them to say they are disappointed, but accept the ruling.
Then they move on to fight another day against industry rivals in the CRTC arena.
But there was no such polite stand-down from Bell Canada after the industry referee on Thursday denied its $3.38 billion buyout proposal for Astral Media.
The phone giant instead said it was "shocked" and "appalled" by the CRTC rejection, hinted at shadowy and obstructive backroom dealing, and said it would take the ruling to the federal Cabinet for a possible intervention.
 "Considering the dire impact the CRTC's decision will have on consumers in communities small and large, the blow it delivers to confidence in Canada's regulatory system, and the fact that the CRTC worked so closely with cable companies to arrive at its conclusions, Bell is compelled to launch its request to the federal Cabinet to direct the CRTC to actually follow its own in-place policy," Mirko Bibic, Bell Canada's chief legal and regulatory officer said in a statement following the regulatory decision.
 The CRTC ruled the Astral Media takeover was not in the public interest and could not go forward, even with asset divestitures.
The phone giant vehemently disagreed, and argued the CRTC didn't follow its own policy directives.
"The CRTC's decision reflects a bygone era, based on antiquated working papers from the 1970s and 1980s that have little bearing on modern Canadian broadcasting, and completely ignores its own most recent policy," Bibic continued.
"Canadian broadcasting needs significant new investment, fresh ideas and increased choice in a time of cable company dominance in media and accelerating competition from foreign giants who invest little to nothing in the Canadian broadcasting system," he added.
Citing the regulator's 2008 Diversity of Voices regulatory policy, Bell Canada said its market share for both English and French-speaking Canada post-merger would have come in below the 35% threshold for total TV audience share.
"Bell and Astral combined would have an English-language TV market share of 33.5% and just 24.4% of the French-language TV market, both well within the rules," the phone giant stated.
Bell Canada said the CRTC instead relied on antiquated policy documents to justify its rejection of the Astral Media deal, in addition to consultations with rival cable carriers.
Bell Canada said it has evidence senior CRTC officials met privately with cable competitors "multiple times" in the run-up to public hearings into the Bell-Astral transaction.
Denying Bell Canada equal treatment for consultations called "into question the impartiality of the entire process," the phone giant added.
Away from alleged backroom dealings, Bell Canada said the CRTC decision "cuts off" $240 million in new funding for Canadian content as part of a benefits package, ends a planned national French-language news service and a "stronger homegrown voice able to compete with unregulated U.S. TV channels and internet OTT broadcasters."
From Playback Daily