Bell Media enlists Santa's help for holiday campaign
The telecom giant has brought back its "Magic Santa" personalized e-card initiative, which targets parents who want to send loved ones a holiday greeting.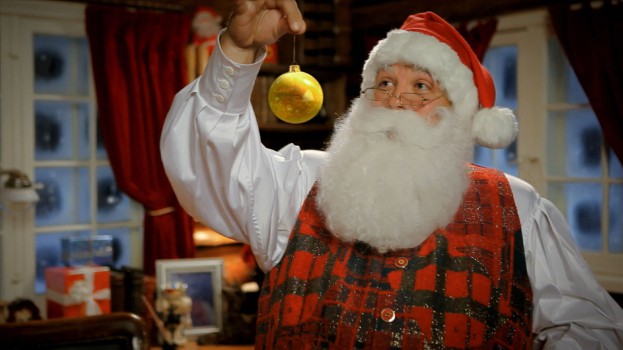 Jolly old Saint Nick is arriving early at Bell Media again this year, to assist the telecom giant with its annual "Magic Santa" initiative.
The campaign, which primarily targets parents with young children, was created in-house by the Bell team, with additional digital and mobile creative from Absolunet, and social media from Ressac. It is hosted by Sympatico.ca.
Bell Media is leveraging  its own TV, radio and digital assets to spread the word on "Magic Santa" with Canadians.
The campaign features 30-second TV spots, airing across Bell's network of conventional and specialty channels, as well as online, in which Santa encourages viewers to send free holiday e-cards to their loved ones.
The e-cards, most of which are sent to children, can be created online or through the campaign's app for Android and Apple devices. Each e-card features a personalized message from Santa, and can be customized to include the recipient's name, photo, hometown or province and a gift they want for Christmas. Cards are free to create, send and view but cost a one-time fee of 99 cents if users want to download and keep them.
Also new, Bell has partnered with kids' retailer Toys "R" Us, which will support the campaign in-stores. It will promote the campaign online as well, through the Facebook Magical Memories contest that offers those who share their best Christmas memories the chance to win a $500 Toys "R" Us gift card.
"When you're putting your users in a positive mood, and you're exposing them to your brand, it's mission accomplished," Pierre-Paul Lariviere, digital director, Sympatico.ca French portal, tells MiC.
"You don't have to say much or hard sell anything," he adds.
Indeed, Bell seems to be having no troubles selling "Magic Santa." According to Lariviere, 3.2 million videos were created in 2011, a 168% increase over the campaign's first year. Meanwhile, app downloads jumped 157% to 443,000.
The "Magic Santa" campaign runs until the end of December.