Canadian Club gets sophisticated
The "Join the Club" campaign is targeted at young male beer drinkers, and introduces the Club Chairman as an ambassador for the brand's whisky.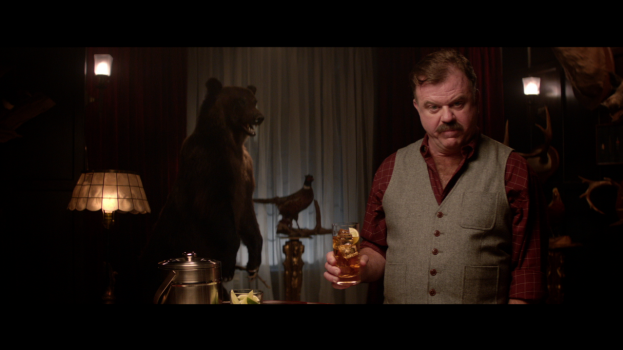 Canadian Club is raising a glass to consumers, with a new campaign that aims to help beer drinkers make the transition to more refined drinks, such as whisky.
With media by Starcom MediaVest, creative by Brooklyn Brothers with print by Toronto-based Strano + Pettigrew Design Associates and social media by Matchstick, the "Join the Club" campaign introduces the Canadian Club Chairman as a brand ambassador.
The campaign targets male drinkers from legal drinking age to 34, and features TV spots that will appear on channels such as TSN, Rogers Sportsnet, The Score and OLN, as well as through digital ads, print spots in titles like Sharp magazine, social media and in-store promotion.
The TV spots star the uber-manly Club Chairman, who talks about the history of the Canadian Club brand and shares some of his "Whisky Whisdoms," such as "Everything in moderation. Except bacon."
"When you look at what resonates with young beer and whisky drinkers, comedy and humour are really important tools to reach and engage them," Rob Tucker, senior brand manager for Canadian, American and Irish whiskies, Beam Canada, tells MiC.
Fans are encouraged to submit their own "Whisdoms," via Canadian Club's Facebook. They can also "join the club" by liking the page to gain access to exclusive content and invites to local events.
Although the campaign just started Tuesday, Tucker says the Canadian Club Chairman will likely be sticking around for a while.
"We plan on building on this strategy, and will continue to invest heavily in this brand and campaign in 2013," he explains.
"We see this campaign living, along with the Chairman and his 'Whisky Whisdoms,' for the next few years at least," he adds.