Shaw Media two years later
SVP of content Barb Williams sits down to talk about changes, challenges and new-found strengths on the media co's second anniversary.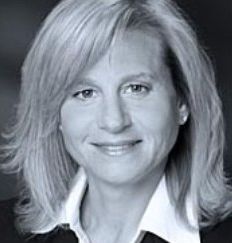 Just a few years ago, Global Television was on the verge of bankruptcy. Former parent Canwest Global Communications Corp. had to endure a court-directed restructuring for much of the business.
Now, two years after Shaw Communications purchased Canwest Global's TV assets and rebranded them as Shaw Media, that train is more than back on the rails. The wheels are turning faster and faster into a quick-changing digital landscape.
And for Barb Williams, senior vice president of content at Shaw Media, a beefed-up primetime schedule is pushing and pulling the rebounding network forward.
"It's been a great couple of years in terms of stabilizing the business after the Canwest filing, reinvigorating the schedule, re-dedicating ourselves to Canadian content, learning to work within a vertically integrated company, and Shaw has been enormously helpful as we work through an endlessly changing industry," Williams tells MiC on the two-year anniversary of the Shaw Communications takeover.
To be certain, the rescue and renewal of Global Television has been underpinned by a benefits package that accompanied Shaw's $2 billion takeover of the Canwest Global TV assets, which included a profitable stable of specialty channels.
But Williams insists the broadcaster's return to form is also down to a stronger primetime schedule at Shaw Media.
"Two years into our new ownership structure, we are having more success than ever. Global had its strongest Fall than it's had since I've been with Global, and we are continuing to have huge success with specialties," she argued.
At the local station level, Williams points to expanded TV news offering, including on weekends, that helps promote entertainment fare across the schedule.
Shaw Media has enjoyed a run of original scripted series hits like Rookie Blue and Bomb Girls on Global Television, and Haven, The Kennedys and Lost Girl on the specialty platforms.
Beyond the dollars spent, Williams puts the drama success down to a crack development team at Shaw Media that increasingly gets a first-look at the best ideas and scripts.
"Our dedication to finding the good shows and then scheduling them and promoting them, producers love that, they love the care and attention that we put into this effort," Williams said.
A healthier Global Television also became a more confident buyer at the Los Angeles Screenings.
"All of that is years of building relationships and cultivating talent, and Shaw has been an important part of that story, in terms of supporting us and giving us stability under the business and the confidence that we have years to work at this effort," Williams said.
The fruits of that labour include a hit series in Elementary on Thursday night at 10 p.m., as well as other late night performers like Vegas and Chicago Fire.
On the specialty front, Shaw Media continues strongly in the women 25 to 54 demo with channels like HGTV Canada, Food Network Canada and Slice.
And reaching the male demo is being led by the rebound in fortune for History on both sides of the border, with hit shows like Canadian Pickers, Pawn Stars and Bomb Hunters.
And Showcase has its own stable of shows breaking through, including period dramas like Copper and World Without End, each the product of emerging relationships with American and European broadcasters.
"We're leveraging bigger budgets, and experienced talent. Those shows have become mainstays of our schedule, as opposed to fillers," Williams insisted.