Travel+Escape partners online
The Blue Ant Media brand is leveraging its partial Torstar ownership to offer clients sales opps on Jaunt.ca.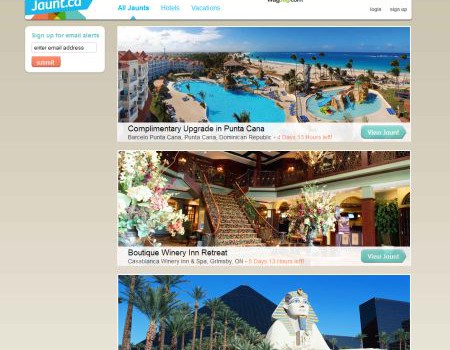 Blue Ant Media's travel channel, Travel+Escape is leveraging the 25% of it that is owned by Torstar to launch a new partnership with the media co's travel deals site Jaunt.ca so clients can buy ads across more platforms at once.
"This partnership was a natural fit for us because we are looking at creating synergies across our businesses and real opportunities to offer brands cool turnkey integrated programs that incorporate all of our assets," Ryan Fuss, VP of digital sales, Blue Ant Media, tells MiC.
Opportunities in the new partnership include custom video content, editorial integration across all the assets, social media promotion across the Jaunt and Travel+Escape channels and a travel blogger outreach program, as well standard TV ad opps on Travel+Escape and online units on Jaunt.ca, says Fuss.
He adds there are a few clients who are close to signing on with the new partnership, but can't release names at this point.