Rouge Media launches digital music network
The new ad options include space on more than 200 lyrics websites and music blogs.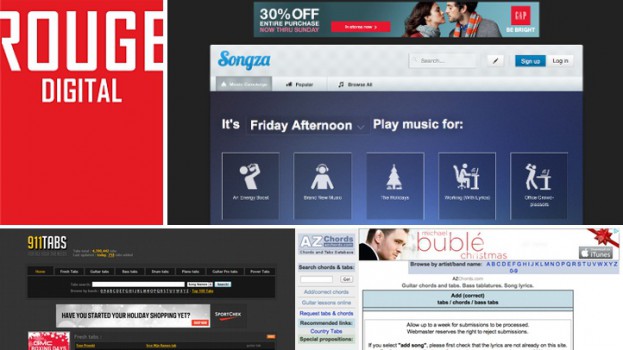 Rouge Media Group is hoping to strike the right chord with advertisers, as it continues to diversify its multi-platform ad offerings with the addition of a digital music network.
The new digital ad options include more than 200 lyrics websites and music blogs, such as Azlyrics.com and Letssingit.com, as well as a partnership with Songza, a music site that creates custom playlists for users based on the time of day and the user's mood and location.
The partnership will see Rouge Media promote the Songza brand in Canada, while Songza will offer up ad space.
While Rouge Media's digital offerings in campus, culture & entertainment, and fashion & beauty target the 18 to 49 demo, Seema Whig, digital manager, Rouge Media Group, tells MiC that the music network's reach will be broader.
"Music enhances everyone's lifestyle and daily activities, this portal allows for brands to be a part of that.  Brands are always looking for ways to be more relevant with their messaging, and this focus and these partnerships give them that opportunity while also providing a wider reach," she says.
The network will offer an array of ad opportunities, including traditional banners. But Whig says the aim is to provide more engaging platforms, such as branded playlists and other rich-media opportunities beyond big boxes, skyscrapers and leader boards.
Whig says the ad option differs from other music networks in that Rouge Media is selling it as a complete music portal, which offers advertisers more choice.
"We want clients to hand-pick the environments that they feel fit their brand personalities," she explains.