Consumer confidence holds steady in December: study
The latest TNS survey shows that Canadian consumers continue to be comfortable with the direction in which the economy is headed.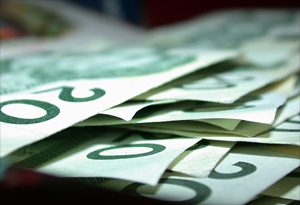 Despite the ongoing conflict in the U.S. over the looming "fiscal cliff," the latest survey from Taylor Nelson Sofres (TNS) suggests that Canadian consumers are still feeling optimistic about their finances and the state of the economy.
According to the study, both the consumer confidence index and the present situation index, which measures how Canadians currently feel about the economy, saw virtually no change.
Consumers are also confident about the future. While the expectations index, which examines consumers' feelings about the economy six months from now, dropped from 102.2 to 101.6, it's still 2.2 points higher than October's low of 99.4.
"Notwithstanding the slight drop this month, Canadians are showing an increasing optimism that they will be better off economically six months from now. This should translate well into holiday retail spending, as well as into 2013," said Norman Baillie-David, SVP, TNS Canada in a statement.
The Buy Index, which measures how consumers feel about buying big ticket items such as cars and appliances, continued its two-month decline, falling from 92.8 to 92.1.
Baillie-David said this is expected for December, as consumers think more about buying gifts for loved ones than expensive items.
TNS also offered an update on November's holiday spending forecast, which suggests that Canadians will dig deeper into their pockets this year than initially expected.
On average, the forecast shows that consumers intend to spend $960 this holiday season, up $95 from November's estimate of $865.
In addition, 14% of consumers said they intend to spend more, while 23% plan to tighten their belts for the holidays.