David U.K. on Cue Digital Media's 2013 plans
The company's CEO talks about the future of digital advertising and Cue's most recent partnership with USA Today Sports.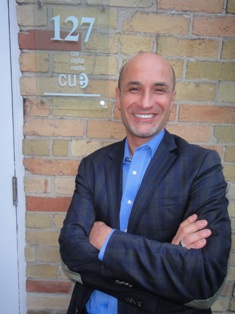 Cue Digital Media has announced a deal with USA Today Sports to represent the Canadian ad inventory on its digital properties.
The partnership comes less than a month after Cue rebranded itself as a global sports and entertainment company and made a pact with sports media company SB Nation to sell its ad space across its 300 websites.
The deal with USA Today Sports will see Cue become the exclusive seller of the brand's ad inventory across its network of 700 sites, covering all major league sports.
The company will also rep USA Today Sports' online ad inventory in the UK and Australia, offering advertisers both traditional ad platforms and high-impact units including full wraps, roadblocks, skins, content integration, page takeovers, video pre-rolls and branded content opportunities.
David U.K., CEO at Cue, tells MiC the move is part of the company's 2013 plans, which include working with household digital brands to expand its reach with men aged 18 to 54, and become a one-stop shop to represent brands internationally.
Citing December's CMUST study, he says that Canadian advertisers must begin to match their media buy dollars with the increased amount of time consumers are spending on the internet. He adds that, while traditional ad models and RTB will always have their place in media plans, advertisers will need to begin taking risks with high-impact ad platforms.
"When you advertise on mainstream brand sites, it's important that you have impact. If you're buying RTB you're getting banners and buttons and they're very scattered. You're getting reach, but you're not getting any sort of reach from a brand perspective," he explains.
He cautions that advertisers must let the ideas drive their media buys, as opposed to throwing ad dollars at platforms that don't work for a brand.
Moving forward, he says advertisers will also need to find more reliable ways to measure the success of digital campaigns beyond click-through rates, to ensure that ad dollars are being well spent.