CBC buys the most airtime: Media Monitors
The pubcaster bought the most radio in Toronto for the week of Jan. 7 to 13, 2013.
The CBC bought the most airtime in Toronto for the week of Jan. 7 to 13, 2013, according to the latest Media Monitors report.
Coming in at #2 for the week is Canadian Tire, which moved up from #39, and taking the #3 spot was Sunwing Vacations, making the jump from #48 the previous week.
Joining the list in Toronto this week was Miller Genuine Draft at #4, HGTV Canada in the #7 spot and Spence Diamonds at #10 on the list.
In Montreal, Brault & Martineau bought the most airtime for the week, moving up from #2 the week before.
Dropping down a spot to #2 was Dormez-vous.
Big moves in the city came from Canadian Tire which jumped from #47 to #3, Ford Lincoln Mercury joined the list in the #4 spot and the Nissan Dealer Association joined in the #5 spot.
Toronto:
By brand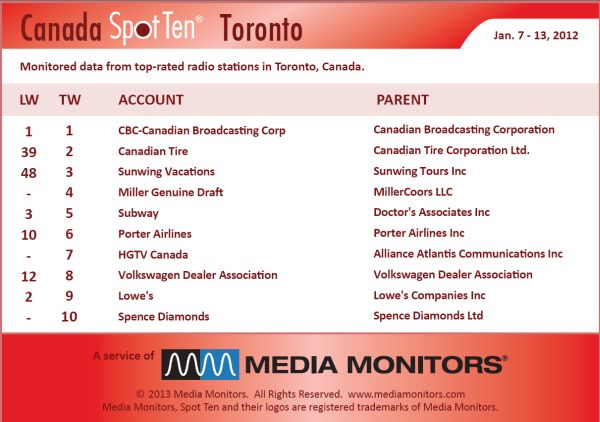 By category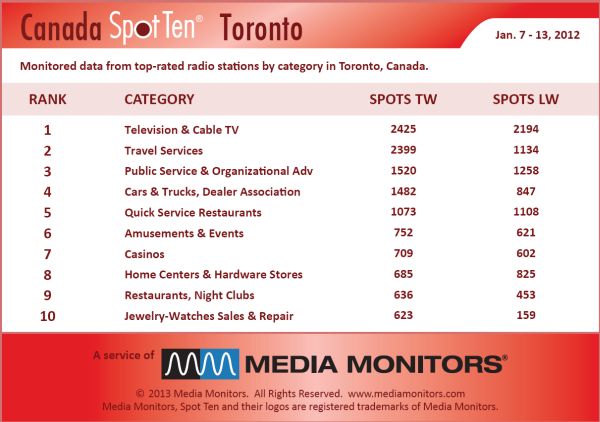 Montreal:
By brand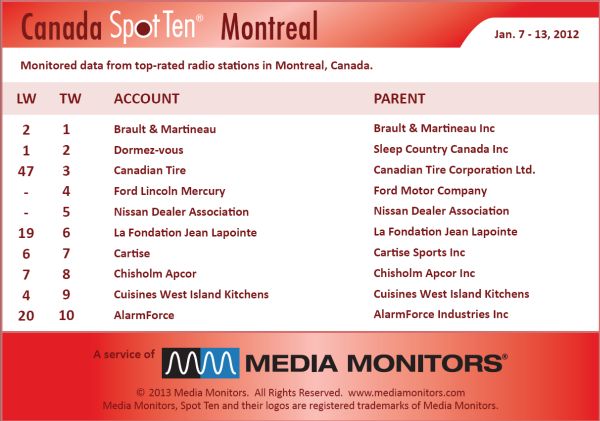 By category