Spotted! Subaru dominates elements at Montreal Auto Show
The Quebec Subaru Dealers' Association is promoting the brand with a parking lot installation and elevator takeovers.
The Quebec Subaru Dealer Association is revving up its brand presence at the Montreal International Auto Show with its "Dominate the Elements" campaign, aimed at promoting the Subaru line of 2013 vehicles.
The campaign, with media and creative by Rinaldi Communication Marketing, targets 30- to 55-year-olds and features a parking facility installation for the Subaru XV Crosstrek outside the Palais des Congres that displays the vehicle in a half urban, half country setting.
The Dealer Association also collaborated with Zoom Media, and is using its backlit OOH posters in the parking facility, and a 3D wall montage to promote the Subaru BRZ. Additionally, radio spots and print spots in La Presse, Le Journal de Montreal and Le Journal de Quebec are encouraging consumers to visit the Subaru booth at the auto show.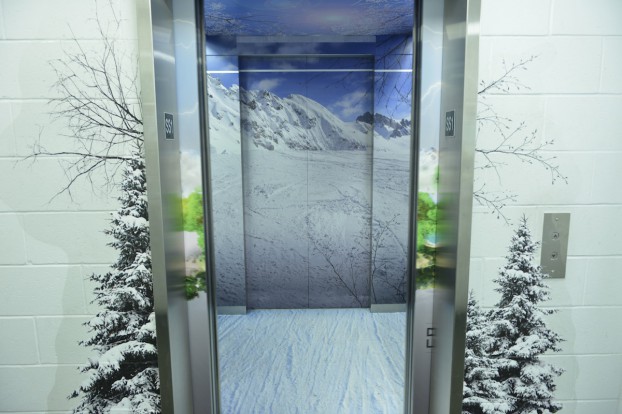 Also new to this year's show is a complete elevator takeover with stickers that promote four different Subaru models. Each vehicle gets its own elevator and is represented by a different element that Subaru is aiming to "dominate," including winter, forest, mountain and city. Each elevator will also feature ambient sounds that reflect the respective element. The Subaru Legacy, for instance, is represented by the city element and will feature city sounds, such as construction work and honking horns.
Tanya Foulem, account director at Rinaldi, tells MiC that the strategy was conceived to give Subaru maximum exposure at the auto show and ensure that the brand is the first and last seen by consumers.
The Montreal International Auto Show runs until Jan. 27, but print ads will continue to run through February as part of a larger "Dominate the Elements" campaign.