Consumer confidence grows in January: study
The latest index report from TNS shows that Canadians are becoming increasingly comfortable with the state of the economy and their finances.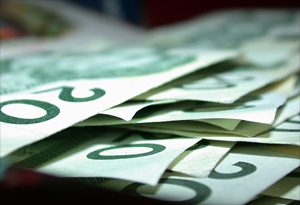 With the "fiscal cliff" in the US averted and the holiday season splurge in rear-view, Canadian consumers are feeling increasingly comfortable with the state of the economy and their personal finances, according to the latest Consumer Confidence Index from Taylor Nelson Sofres (TNS).
According to the study, consumer confidence rose from 98.6 in December to 99.1, a slight improvement on October 2012′s high of 98.9.
"Canadians are showing signs that they want to believe in a rapidly growing economy, but are held back by a number of factors, including the slowing housing market," said Norman Baillie-David, VP, TNS in a statement, adding that the upcoming debt ceiling showdown in the US is also likely to keep Canadian consumers cautiously optimistic.
The present situation index, which measures how consumers currently feel about the economy, however, saw a 1.4 point drop from 101.2 to 99.8, suggesting that consumers may still be feeling a little post-holiday spending regret.
Despite current worries, the expectations index, which offers insight on people's outlooks for six months from now, increased from 101.6 to 102.1, its highest point since May 2012.
Meanwhile, the buy index, which measures consumers' willingness to purchase big ticket items, rose sharply from 92.1 to 95.1. This, said Baillie-David, is unusual for January, which usually sees a drop in the buy index as people focus on paying off their holiday debts.
"The sharp increase in January is a clear signal that Canadians individually feel confident, didn't overspend on the holidays, and are ready to buy now," he explained.
The study uses a base score of 100, with scores below signalling that consumers feel less confident than usual, and scores above suggesting they feel more confident.
The Consumer Confidence Index was conducted using a sample of 1,015 Canadians, which was collected between Jan. 14 and 17 using TNS's bi-weekly telephone omnibus service. The margin of error is plus or minus 3.1 percentage points.