TSN Radio 1050 releases revamped schedule
The Toronto-based Bell Media station has announced the launch of a new drive-home show and plans to televise two key programs beginning next week.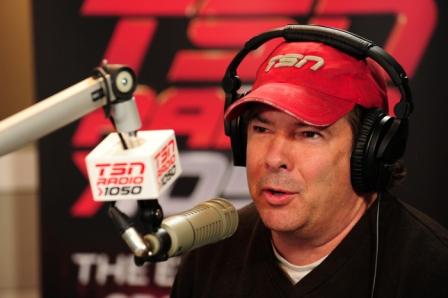 Bell Media's TSN 1050 Radio Toronto has released a revamped schedule, introducing the launch of a new drive-home show, TSN Drive with Dave Naylor airing from 4 p.m. to 7 p.m. beginning next Monday, Feb. 18.
Naylor, who is TSN's football insider and special features reporter will be joined by sports world newsmakers and experts on the show, breaking down issues and headlines. In addition to the radio show, Naylor will continue to be TSN's football insider, contributing regularly to SportsCentre and CFL on TSN. TSN Drive with Dave Naylor will also be shown on TSN 2 weekdays at 6 p.m.
The media co has also confirmed plans to televise Mike Richards in the Morning (pictured) (weekdays from 7 a.m. to 8 a.m.) on TSN 2, broadcasting the show live on TV and radio starting next week.
TSN, which targets adults aged 25 to 54 also announced sports industry veteran Bob Mackowycz is taking over the 9 a.m. to noon weekday slot on TSN Radio 1050 with The Bob Mackowycz Show on Feb. 18. Scott MacArthur, who currently hosts that timeslot is moving to become TSN's fulltime baseball reporter, covering the Toronto Blue Jays for TSN and TSN Radio 1050, according to a Bell Media spokesperson.
Photo (courtesy of Bell Media): Mike Richards, Host, Mike Richards in the Morning