Globe releases first Unlimited numbers
Phillip Crawley and Andrew Saunders tell MiC about the first quarter results of the paper's pay wall.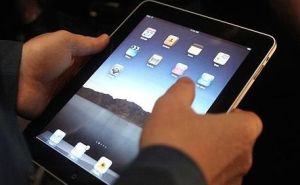 The Globe and Mail has released its first set of numbers since launching its Globe Unlimited pay wall project at the end of October last year, noting that 80,000 people have signed onto the service, with 70,000 of those being past the first trial month (which costs 99 cents).
A subscription to Globe Unlimited costs $19.99 per month after the first trial month, and Crawley says the paper has seen a conversion rate of about 90% from the trial to the full subscription. People who already get the Globe and Mail paper delivered get free access to Globe Unlimited content.
Each of the country's dailies, from the Globe, Torstar, Postmedia and Sun Media are all launching, or already have a pay wall plan in place.
Phillip Crawley, publisher and CEO, Globe and Mail, tells MiC that Globe Unlimited results are on track with the paper's expectations, taking guidance from The New York Times and its pay wall, which is still seeing double-digit subscriber growth 18 months after it was introduced.
"This is a marathon, not a sprint," he says. "The New York Times is still growing with subscriptions nearly two years on. We will be making content and technical updates based on the first results. For instance, we will now allow people to log onto Globe Unlimited from more than one device at the same time, like their desktop and mobile device, because we are confident that this won't cause performance problems on the site."
Crawley says the paper is in the process of breaking down the numbers as to when people are using Globe Unlimited the most and on which platform, but says preliminary results show current print subscribers use the site around 180% more than digital-only subscribers.
Andrew Saunders, VP advertising sales, Globe and Mail says his expectation that the pay wall would impact page views but not unique visitors came through in the preliminary results. Unique visitors to the Globe's site remain steady, coming in at around four million according to the January comScore results, with page views dropping 10 to 15% since the pay wall went live.
He adds the Globe is in the process of collecting data from Globe Unlimited subscribers and will begin using that information to work with clients in the coming months. New ad products behind the pay wall will also be launching soon, such as a horizontal magazine format ad, which will run across the page.