Rouge Media Group adds a new VP of sales
Paul Desjardins is joining the company, representing it in Quebec and the Maritimes.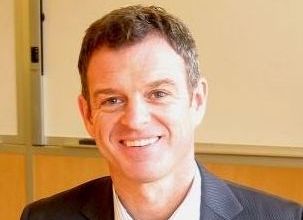 Rouge Media Group has added a new VP of sales, bringing Paul Desjardins onto the team to represent the Quebec and Maritimes markets, working out of the media co's Montreal office.
Desjardins, who most recently worked at Leverage, has also held positions at Zoom Media and RDS. In his new role, Desjardins will be responsible for leading the strategic direction for Rouge Media's sales group in the eastern regions.
"Paul is a reputable senior sales and marketing executive within the media industry who brings a proven track record of success working hand in hand with Montreal advertising agencies," said Martin Poitras, president, Rouge Media, in a release. "Paul has a natural ability to make people comfortable and engaged. It is clear to Rouge that successful media suppliers are the ones to propose real business partnerships to advertisers and agencies, not simply cookie-cutter media plans. Paul suits the bill and we are proud to have him join our team."