Cue scores deal with The Hockey News
The company will represent the digital ad inventory for the TC Media publication, offering traditional display ad units and sponsorship opportunities.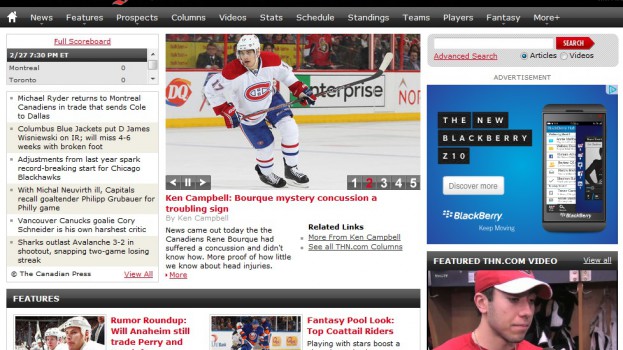 Cue Digital Media is further expanding its online ad network into mainstream sports, with the announcement of a new partnership with The Hockey News.
The partnership follows recent deals with USA Today Sports and SB Nation, as well as Cue's rebranding as a global sports and entertainment company.
The Hockey News will continue to represent its print ad inventory, and some digital assets with existing clients. Meanwhile, Cue will represent the remainder of the site's inventory and offer advertisers traditional display platforms, such as banners, boxes and skins, as well as pre-roll video and custom sponsorship opportunities.
David U.K., CEO, Cue Digital Media, tells MiC the partnership presented an opportunity to fill a gap in Cue's ad solutions targeted exclusively at hockey fans, and broaden its demographic reach into a new category. He says that aside from the Fight Network, The Hockey News is the only Canadian brand Cue represents, adding that partnering with it made sense due to hockey's popularity in Canada.
According to U.K., the partnership is another key part of Cue's strategy to become a one-stop shop for sports and entertainment brands targeting men aged 18 to 54.