Olive Media inks digital deal with Sports Illustrated
The company will represent the digital ad inventory for the men's publication, offering rich media ad units and sponsorship opportunities.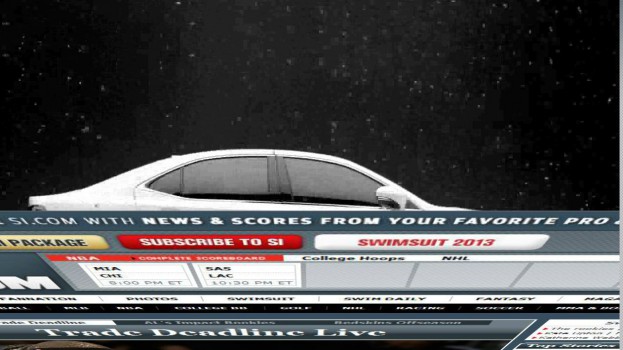 Olive Media has announced that it has exclusive digital representation of Sports Illustrated in Canada, this news coming less than a week after adding social widget ShareThis to its portfolio.
The deal builds upon Olive Media's existing relationship with Sports Illustrated's parent company Time Inc., which currently includes digital representation of properties like People and CNN Money. It will see the company represent the digital ad inventory for Sports Illustrated in Canada, making it available to Canadian advertisers.
Olive Media will offer advertisers an array of traditional digital ad units, including banners, boxes and video, as well as high impact rich media executions like runways and drawbridges (pictured). Custom content integration and sponsorship opportunities around the whole site or specific content sections are also available.
Theresa Smith, general manager and VP of product, Olive Media, tells MiC that Sports Illustrated is a natural fit for Olive Media's portfolio because it's an iconic brand that will strengthen Olive's reach among affluent males aged 25 to 54.
She adds that the Sports Illustrated brand is an ideal fit for automotive brands, including Dodge and Volkswagen, and male health brands like Viagra.
Going forward, Smith says Olive Media is also working with Sports Illustrated to develop a mobile ad platform.