PDFC shakes up drug awareness campaign
The non-profit organization is using a multi-platform initiative to educate parents about their role in preventing prescription drug abuse.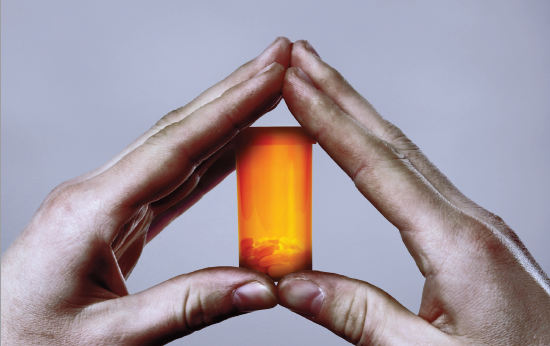 The Partnership for a Drug Free Canada (PDFC) has launched a new campaign to raise awareness around prescription drug abuse in teenagers.
Creative for the campaign, which targets parents aged 30 to 55, is centred on the mnemonic device "chiccah chiccah" (meant to represent the sound of pills being shaken from a bottle) and depicts a parent's hand reaching out to stop a teen from taking some pills.
Marc Paris, executive director, Partnership for a Drug Free Canada, tells MiC that this campaign differs from the PDFC's past campaigns because its focus is more on emphasizing the role of parents in preventing prescription drug abuse.
Media was handled in house, with assistance from OMD, and creative was by Immersion Media. Ads in the campaign rely on donated media provided through partnerships with major media companies. TV spots are currently airing nationally across Rogers, Bell, Shaw and Corus properties, as well as before movies in Cineplex theatres, with radio ads airing across Astral Media's properties.
The PDFC is rolling out OOH ads in major urban markets, and print ads will appear in the Globe and Mail, the Toronto Star and La Presse. It has also relaunched its website as a resource for parents.
While previous campaigns, such as "The Path of the Pill" only aired across radio and TV, Paris says that it was important for the PDFC to design a campaign that worked across all platforms to keep the message consistent.
The first part of the campaign will run until the end of spring, followed by a second phase that will run until September. It will be followed by a new campaign in partnership with Shoppers Drug Mart that urges parents to return unused prescription drugs.