Karen Nayler named to Cannes Media jury
The Mindshare Canada CEO will participate in the first round of the new judging process this year.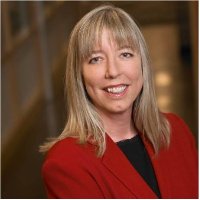 Karen Nayler, CEO at Mindshare Canada, has been named to the Media jury for this year's Cannes Lions International Festival of Creativity.
Nayler will be part of the first phase of judging under the new two-step process for the category, which was unveiled last week. Judges in the first phase of voting will determine the shortlist, who will then go on to  be judged by the nine Awarding Jury members, headed up by jury president Jack Klues, chairman, Vivaki.
Judging of the Media Lions will be based on: insight, strategy and the idea (35%), media execution (30%) and results and effectiveness (35%).
"It's an incredible honour [for someone] to be selected to sit on one of the 15 Cannes Lions category juries," said Andrew Saunders, VP, advertising sales, the Globe and Mail, Canada's official Cannes Lions representative, in a release. "It's a testament to an individual's commitment to excellence and their devotion to redefining innovative communications in all its forms."