Donald Barnes dies
The former Ogilvy managing director passed away late last week.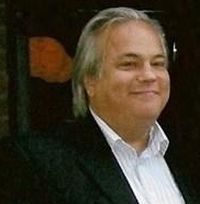 Former Ogilvy managing director Donald Barnes passed away at home on April 12.
Barnes most recently worked at Redwood Custom Communications (now owned by TC Media) as VP strategic planning until 2008. Prior to that position he worked as managing director of Ogilvy Interactive from 2000 to 2003 and media director at OgilvyOne from 1994 to 2006.
Laurie Young, managing director at Ogilvy&Mather Toronto describes Barnes as a visionary who was a connoisseur of art, food and wine.
"Don had a way of looking forward," she says. "He was key in building our response media competency when he was the director of media at OgilvyOne and then he agreed to be the director of cross disciplines, which was unusual in that era and he was also head of the interactive unit. He was just always ahead of his time, everyone thought of Don as having tremendous vision and always looking forward."
A visitation for Barnes will take place on Wednesday, April 17 from 7 to 9 p.m. at the Jerrett Funeral Home, 660 Kennedy road in Toronto, and a celebration of his life will be held at St. Matthias Anglican Church, 45 Bellwoods Ave. on Thursday April 18 at 2 p.m., according to an obituary posted online.
Expressions of sympathy can be made through donations to The Kidney Foundation or St. Michael's Hospital – Dialysis Unit.