Big Bang Theory takes top spot: BBM
The comedy brought in 3.119 million viewers, with the NHL Playoffs taking the spot for most-watched weekly program for April 29 to May 5, 2013.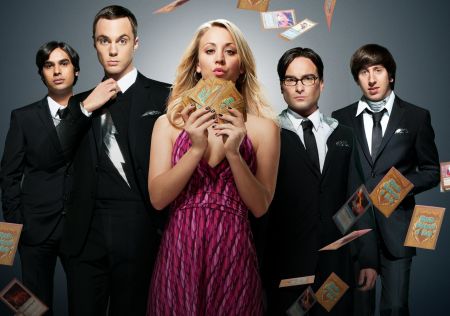 Here are the top-ranked daily measured shows in Canada (for all persons 2+; all times ET), according to BBM, for April 29 to May 5, 2013:
Monday: Bones on Global at 10 p.m.: 2.03 million viewers.
Tuesday: NCIS on Global at 11 p.m.: 2.42 million viewers.
Wednesday: Survivor: Caramoan on Global at 8 p.m.: 1.9 million viewers.
Thursday: Big Bang Theory on CTV at 8 p..m.: 3.12 million viewers.
Friday: Blue Bloods on CTV at 10 p.m.: 1.47 million viewers.
Saturday: No recorded top program.
Sunday: Amazing Race on CTV at 10 p.m.: 2.12 million viewers.
Here are the top-ranked weekly averaged measured shows in Canada (for all persons 2+; all times ET), according to BBM, for April 29 to May 5, 2013:

1. NHL Playoffs, nightly (except Monday) on CBC at 7 p.m.: 2.2 million viewers.
2. CTV Evening News, weeknights at 6 p.m.: 1.55 million viewers
3. CTV National News, nightly at 11:30 p.m.: 1.21 million viewers
4. NHL Playoffs (Wednesday, Friday and Sunday) on TSN at 10 p.m.: 1.21 million viewers
5. Big Bang Theory (Monday, Tuesday, Thursday and Friday) on CTV at 7:30 p.m.: 1.11 million viewers