Banff: CRTC's Blais on updating TV sector regulations
CRTC chair Jean-Pierre Blais told festival delegates that the Canadian regulatory framework needs to shift from rules to outcomes, and constraint to choice.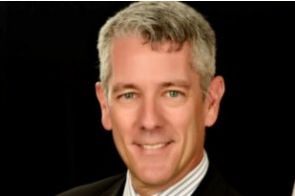 The head of Canada's media regulator has laid out in broad terms his philosophy toward driving the screen entertainment industry through change that he says is needed to make the TV market more Canadian-focused.
"TV as we knew it doesn't have a monopoly on information and entertainment anymore," Jean-Pierre Blais, the chairman of the CRTC, said in a speech at the Banff World Media Festival Wednesday morning.
"Canada's regulatory framework for audiovisual content has evolved over the years – mostly in response to changes in the communication environment, to fulfill the objectives of the broadcasting act. That evolving framework exists to ensure Canadians are the beneficiaries of the trust placed in those of you that make use of that shared public space," he said.
He noted that, "For decades, that meant issuing licenses to networks and cable satellite service providers, with certain conditions attached. While the intentions have always been good and appropriate for the times, the result is a complex framework. It's become gears in and of itself. It's become about the rules. so it is time to ask: do the assumptions that lie beneath our current regulatory policies still hold true?
"Broadcasting, as we once knew it, is no longer – and will never again be – the same."
He ran through a list of ideas he'd like to pursue as part of the drive to update the TV sector, from the regulator itself down. "We need to shift our focus from rules to outcomes, from conformity to experimentation, from imitation to creativity, from constraint to choice, from schedule to on-demand, from meeting quotas to embracing new potentials, from TV that Canadians watch from the outside to TV where Canadians see themselves, from domestic to global."
The presentation marked his first year at the head of the CRTC. He also briefly reviewed the CRTC's decision regarding the CBC's licence renewal, the overhaul of the wireless sector, and its turning down of Bell Media's first bid to acquire Astral.
He said consultations on the future-of-TV topic will take place in the fall. He noted that production of screen entertainment content is in a healthy position.
"We are living through a period of unprecedented funding for Canadian productions. Investments by Canadian broadcasters surpassed $3 billion in 2012-2013, for the first time. This money enables content creators to produce high-quality films, TV programs and other screen-based content for distribution on multiple platforms."
From Playback Daily