Bell Media renews TV deal for World Juniors hockey tournament
TSN and RDS have secured multi-platform rights to the annual holiday season tournament for the next 10 years.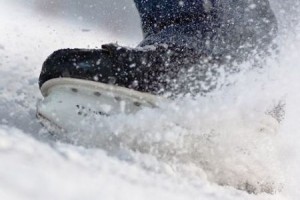 TSN and RDS have banked on another 10 years of sizeable post-Christmas audiences for the IIHF World Junior Championship, or the World Juniors.
The Bell Media channels have inked a 10-year agreement with Hockey Canada, starting in 2014, to extend a TV rights deal that dates back to 1991.
The English- and French-language specialty sports channels have secured the multi-platform media rights to all Hockey Canada events, including the 2015 and 2017 World Juniors in Toronto and Montreal.
The success of the World Juniors – the 2011 gold medal game between Team Canada and Team Russia drew 6.7 million viewers – follows nearly two decades of grooming the profile of amateur hockey in Canada by TSN and RDS.
Stewart Johnston, president, TSN, says the sports channels have consistently looked to feed the appetites of Canadian fans for World Juniors coverage earlier each year. That includes coverage of August training camps, updates through the fall of star junior players likely to make Team Canada, and airing the exhibition games before the World Juniors tournament gets underway on Boxing Day.
TSN is also behind grassroots efforts by Hockey Canada to grow the sport among Canadian youth.
That includes Kraft Canada pacting with TSN to promote minor hockey with $1 million in prizes as part of a Kraft Hockey Goes On program. That initiative emerged when the NHL lockout had the food giant shifting sponsorship dollars from the CBC's 2013 Hockeyville program.
It's part of a bid by TSN and RDS, explains Johnston, to tap patriotism as young Canadian hockey players wear the Maple Leaf flag as they take on the world.
TSN and RDS also has long-term TV deals with the CFL and the Canadian Curling Association.
From Playback Daily