Canadian Living announces refresh
The TC Media brand is introducing changes, including additional sponsored content opportunities and varied editorial content, beginning with its September issue.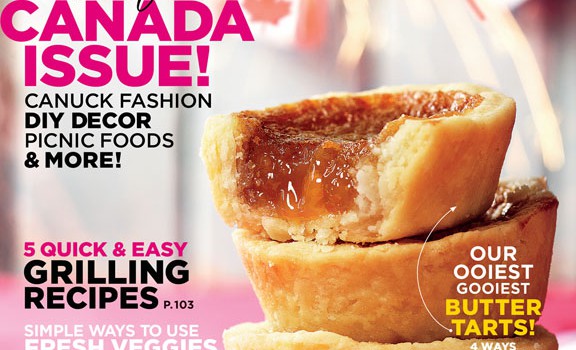 TC Media's monthly magazine Canadian Living is rolling out a brand refresh this fall, introducing new advertising options and varied editorial content beginning with its September issue.
The process, which is aimed at expanding the magazine's audience and better connecting with existing readers, began months ago when the magazine conducted some third-party research and also hired Jennifer Reynolds, formerly of Canadian Family as the magazine's new editor in chief last November.
Canadian Living's brand includes a print magazine, digital and mobile presence and the TV show Best Recipes Ever, which airs on the CBC.
Kori Kobzina, general sales manager, Canadian Living, tells MiC that advertising changes in the refreshed magazine include increased sponsored content opportunities on the newsletters and on its Pinterest page, as well as reworking the print magazine's upfront section to include a right side ad position.
Also new with the changes is a recipe app that is launching later this year and a Canadian Living Moms section that will be polybagged with the regular Canadian Living issue. Kobzina says the frequency of the separate issue, which is meant to expand the brand's focus on moms, is still being determined.
On the editorial side, the magazine is adding additional beauty and health content and increasing its focus on travel. It is changing up its recipe section to focus more on easy meal ideas, in addition to the brand's traditional made-from-scratch offerings to make the meals easier to recreate for readers.
"We will still be providing some of that content for people who want it, but we also realize people are time-crunched and we know they want to have meals that can be made quickly," she says.