Sharknado takes Friday night by storm: BBM
The horror flick, which aired exclusively on Space, drew in 300,000 viewers, was the top specialty program for the day and received more than 22,000 Twitter mentions.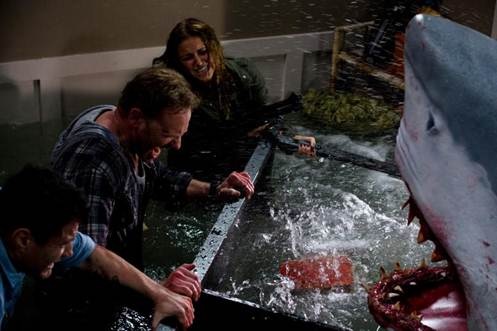 Space took a big bite out of primetime viewing last Friday with the exclusive Canadian premiere of Sharknado.
According to BBM data, the sci-fi horror flick, about a freak act of nature that causes sharks to attack humans in the water, on land and in the air, attracted 300,000 total viewers, making it the top specialty program for the day, as well as the top specialty program in both the adults aged 25 to 54 and adults aged 18 to 49 demos.
The movie also prompted viewers to take to Twitter, generating more than 22,000 mentions on the social networking site in Canada, and a total of about 28 million impressions.
Sharknado is being rebroadcast exclusively on Space tonight at 9 p.m.