Evolve Media goes '3D' with new ad unit
The publisher's Out of Unit Player adds pop-out 3D effects to advertisers' assets, and has been leveraged in Canada by Lexus.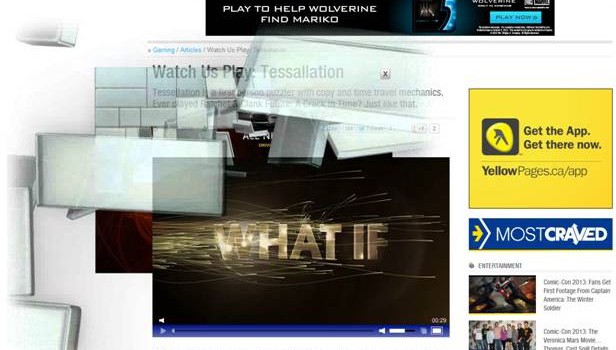 Evolve Media has introduced the latest addition to its line of interactive digital video ad units.
Called the 3D Out of Unit Player, the new ad unit was developed by Evolve's video division, SpringBoard Video, and is offered across all of the publisher's online properties, including CraveOnline.
The player allows advertisers to add 3D effects to their video assets and place them in a branded environment with other features like click-outs to their websites. The Evolve Media creative team provides the 3D effects, which pop up outside of the video player in response to the video footage
A recent execution for The Lone Ranger trailer, for instance, saw the Evolve creative add the effects of kicked-up dust during horse chases and gunfire during intense shoot-outs.
Michael Giles, director of sales, CraveOnline Canada, tells MiC that the new ad unit is designed to help advertisers improve engagement, completion rates and click-through rates.
Besides the film category, the unit has also been leveraged by auto brands including Lexus Canada, which leveraged the player for its latest campaign with media by DentsuBos Toronto.
Giles says the unit would also be a good fit for videogame, alcohol and music brands, among others.
The launch of the 3D Out of Unit Player marks the second major new ad unit added to Evolve's portfolio this year. In March, the publisher introduced the 3D mobile cube, an interactive unit with six faces that can be swiped and rotated to offer up different content on each side.