Storage Wars Canada sponsorship opps revealed
The reality show premieres Aug. 29 on OLN, and will offer custom ad and integration opportunities across categories like automotive and tourism for both TV and digital.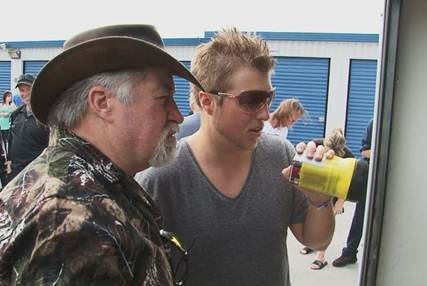 Yesterday, Rogers Media revealed the premiere date for Storage Wars Canada, the Canadian version of the US reality show in which the cast of competitors attempts to outwit and outbid rivals to win the treasures (or trash) left behind in abandoned storage lockers.
The show will premiere Aug. 29 at 9 p.m. on OLN, followed by a rebroadcast on City.
Kamaldi Badlu, director, specialty and entertainment, Rogers TV sales, tells MiC that there will be a variety of custom sponsorship and integration opportunities available in a number of different categories, including tourism, automotive, food and beverage, beer and liquor, junk disposal and financial and lending companies.
For example, automotive brands can be featured at the start of each episode when the show's cast members drive to the auction site, while GPS and navigation tools can be featured in interior shots of vehicles.
The sponsorships are available for all three 12-episode phases of the first season of the show, and will include brand sell and billboards on TV on both OLN and City.
Badlu says this sponsorship approach, which will also include digital opportunities through online content leading up to the premiere and after each episode, is new for OLN, adding that the channel has typically only offered TV ad opportunities, but is shifting to a more multi-platform approach like other Rogers Media channels.
She says that similar ad and sponsorship opportunities will be offered for the upcoming series Project Guatemala, which is set to premiere in the fall.