Flare unveils new look for fall
The Rogers Media brand's publisher tells MiC about the changes in content and appearance that have been a year in the making.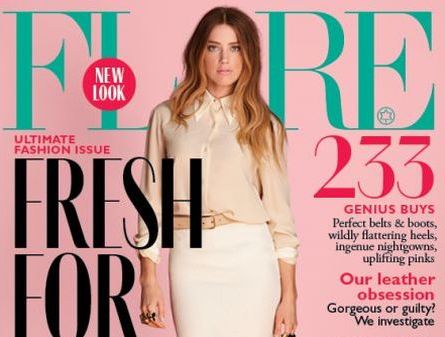 Rogers Media's Flare magazine has released a new look and expanded content with the 240-page September issue of the magazine.
The magazine will now be based around the editorial pillars of "The Localist," a mix of design, culture and cuisine, "The Pull," which covers fashion news, stars and quick hits, "The Primp," covering extensive beauty and health and "Happening," which looks at books, art, TV and films as they interact with fashion.
Melissa Ahlstrand, publisher, Flare, tells MiC that advertising opportunities are expanding along with the editorial coverage, as the magazine broadens the topics it covers past fashion and beauty.
"Over the last few months we have been changing the content a bit, adding some columnists and some new sections, not only talking about fashion and beauty, which is the core of the magazine, but also extending it to the culture of fashion, which includes things like art, literature, food and travel," she says. "The content has moved in that direction over the last few months but it is really all culminating with the September issue with a redesign to go along with all the changes in content."
Flare is continuing to target its core demo of adults 18 to 34, and is also expanding its offerings by launching a Flare Essentials beauty app that will feature galleries and step-by-step videos, says Ahlstrand. She adds this app is the first for the brand, but won't be the last as it looks for other categories to create brand extensions in.
The magazine had single-copy sales of 11,598 (down 4.7% versus same period in 2012) for the first six months of 2013 and paid and verified circulation of 121,419 (down 4.3%), according to the latest AAM report.