Slice unveils fall programming
The specialty's lineup includes new series Lost and Sold, which premieres Sept. 2 and will be promoted with an activation at Toronto's Union Station.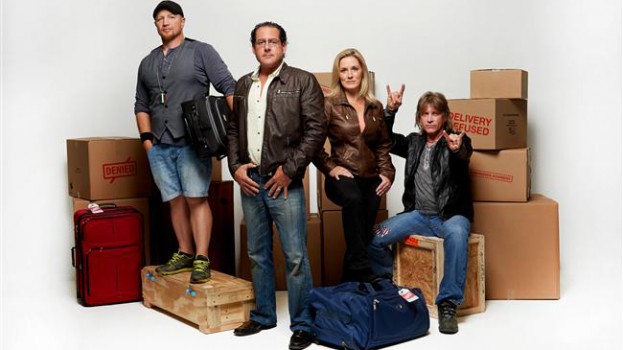 Shaw continues to reveal the fall lineups for its stable of specialty channels, with the announcement of the new and returning series that will launch on Slice starting Aug. 26.
Kicking off the new series is the Canadian premiere of Princesses: Long Island, a reality show following a group of affluent women from Long Island the premieres Tuesdays at 9 p.m. starting Aug. 27.
My Big Fat Revenge, about women who were mocked for being overweight and go back to take on their bullies, makes its Canadian debut Wednesday Sept. 4 at 10 p.m., while Surviving Evil, a series about victims of violence hosted by Charisma Carpenter, makes its world premiere Friday Aug. 30 at 10 p.m.
Slice's Monday lineup will get a boost with two new reality shows making their debuts on Sept. 2.  Extreme Collectors, which follows a professional appraiser as he travels in search of unique collections, will air at 9 p.m., followed by Lost and Sold, an auction series that focuses on lost and unclaimed goods, at 10 p.m.
Rounding out the new series, A Stranger in my Home, a docu-crime series, will premiere Fridays at 10 p.m. starting Nov. 8.
Back for new seasons are Money Moron, which premieres with back-to-back episodes at 8 p.m. on Aug. 26, and Ex-wives of Rock, which debuts with back-to-back episodes Aug. 27 at 8 p.m.
The Real Housewives of New Jersey, meanwhile, returns for a fifth season on Aug. 27 at 10 p.m., and I'm Having Their Baby is back for its second season starting Aug. 28 at 9 p.m.
Slice's Saturday lineup, meanwhile, kicks off Sept. 7 with the return of Mob Wives at 9 p.m., followed by a new season of The Real Housewives of Miami at 10.
Starting in September, Sundays will feature back-to-back movies starting at 1:30 p.m.
Julia Wilkinson, publicist for Slice and Twist TV, Shaw Media, tells MiC that Shaw will launch national campaigns for various new and returning series this fall. Lost and Sold will be supported by an OOH, TV, digital and mobile campaign, as well as an upcoming activation at Toronto's Union station.
Princesses: Long Island and My Big Fat Revenge, meanwhile, will be promoted with pre-roll on targeted sites like Perez Hilton, People and MTV, as well as TV spots on Shaw Media channels.
Wilkinson says there will be customizable ad and sponsorship opportunities around Slice's fall lineup.