Sears Canada relaunches Nevada
Redesigned by the Buffalo Group, the company kicked off a campaign for the line's new look on Friday featuring its spokesperson, model Bar Refaeli.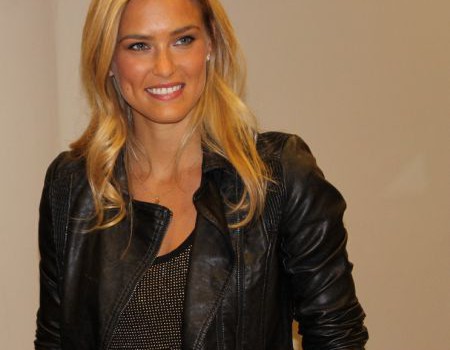 Looking to better reach the younger end of its 25- to 45-year-old target, Sears Canada has reintroduced its Nevada line after a redesign from the Buffalo Group. Prior to the redesign the line was done in-house at the company.
The line's new look launched with a campaign with media from Vizeum and PR and event activation from Kaiser Lachance Communications on Friday when the company hosted a fashion show featuring the line's new spokesperson, model Bar Refaeli.
"We wanted to partner with the Buffalo Group because of their credibility in the space," John Rocco, head of marketing, Sears Canada, tells MiC. "We wanted to become more relevant with the younger demographic, and wanted to make it more stylish and trendy for our consumers."
The line's relaunch came following what Rocco said were years of seeing its share drop amongst the target demographic. Its reengagement strategy began with the introduction of the Look Report, and continues with the redesign of the Nevada line.
In addition to the consumer-facing event, Sears Canada will be promoting the line through the iPad app it launched last holiday season, its Look Report and a digital campaign.
Rocco says the Look Report, which is published by St. Joseph Media, is different than a typical flyer for the company. It combines editorial reports on the season's trends and how to wear them along with notices on things like sales the stores.
He adds the book, which is now in its seventh edition, has undergone a shift away from distributing the majority of its copies in print towards sending it to people through the shoppable e-version.
"We are putting more and more of a shift to digital," he says. "We want to print less of these but get the Look Report in more hands and more relevant hands."