Sporting News Media adds new partners
The company's CRO talks about its new local strategy, which will provide publishers with sports highlights and offer advertisers sponsorship and pre-roll opps.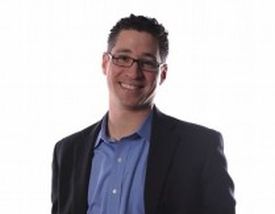 US-based digital sports video player Sporting News Media has announced a slew of new partnerships with Canadian publishers.
New partners include Black Press Group, (which owns a number of local publications in Alberta and B.C. like the Kelowna Capital News, and the Red Deer Advocate), Halifax Herald Ltd. (which publishes The Chronicle Herald) and Digital Journal.
The deal will allow these publishers to leverage sports highlights from major leagues like the NHL, MLB and UFC, among others, and embed them on their websites for free using the Sporting News Media's SN ePlayer. Sporting News Media will also work with the publishers to help them sell ad inventory around the player, including an array of pre-roll, custom content integration and sponsorship opportunities.
Sporting News Media opened its doors in Toronto in January with partnerships with Sun Media and Postmedia, and has since added a small sales team and signed deals with the Globe and Mail, Metro and Glacier Media.
Rich Routman, chief revenue officer, Sporting News Media, tells MiC that while Sporting News Media initially focused on signing deals with large national publishers, the company has now shifted to a hyper local strategy. He says this will allow national brands to work with Sporting News Media to create more localized campaigns, but also serve as a vehicle for local and regional clients like auto dealers.
Looking forward, Routman says Sporting News Media is looking to both optimize existing partnerships and add new publishers and leagues to its portfolio, including a possible foray into French-language publications.
The company will also continue to evolve its original content strategy, through its online portals, Sportingnews.com and Goal.com, as well as online series like Hot Reads with Troy Aikman, which launched this week with the return of the NFL, and series that will coincide with the return of the NHL.
According to comScore Video Metrix from August, Sporting News Media is now the #1 digital sports video player in Canada, with two million monthly unique visitors.