Bell Media Mix adds RDS and Sympatico to The Works
VP of sales Michelle Labarre talks about what the additions mean for advertisers and plans to bring The Works to English Canada.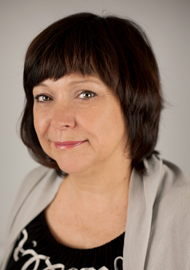 Bell Media Mix has announced the addition of RDS and Sympatico to its Quebec-exclusive advertising platform, The Works.
The Works was originally launched two years ago by Astral, and was folded into Bell Media Mix following the blockbuster deal in which BCE acquired the media company. It offers advertisers a one-week multi-platform blitz four times a day on all Quebec Bell Media properties at 7:58 a.m., 11:58 a.m., 4:58 p.m. and 9:58 p.m. and includes simultaneous 30-second spots during TV shows, 30-second spots in rotation on radio, 30-second spots on digital billboards and digital display ads.
All told, The Works now covers 13 television channels, including RDS, Canal D and Teletoon, 25 radio stations, including the NRJ and Rouge FM networks, 15 digital faces concentrated in Montreal and more than 40 websites, including Sympatico and the sites for Bell's TV and radio properties.
Michelle LaBarre, VP of sales, Bell Media Mix, tells MiC that with the addition of RDS and Sympatico, campaigns run through The Works can expect to reach up to 91% of people in Quebec. She says Sympatico was a good fit for The Works because it offers a diverse range of content across, including news, entertainment and lifestyle, allowing Bell Media Mix to offer clients greater ability to custom target their buys.
She adds that RDS was an obvious addition to The Works given its reach and the exclusive opportunities it opened up, including isolated 30-second commercial breaks in L'Antichambre, a talk show that airs after Montreal Canadiens regular season games, as well as sponsorship of sports highlights on weekends, including seven—second opening and closing panels and 30-second commercials.
Brands that have leveraged The Works in the past include Michelin, paint brand Sico, GM, National Bank and multiple films.
LaBarre says the Bell Media Mix is looking to roll out The Works in English markets. She adds that while offering it on a national scale would be too difficult to plan and too costly for clients, it could possibly work on a province-by-province basis, or in large markets like Toronto.