Postmedia sees fourth-quarter losses
The media company also reported overall annual losses due to declines in ad revenue, with revenues dropping to $751.6 million, down $80.3 million from 2012.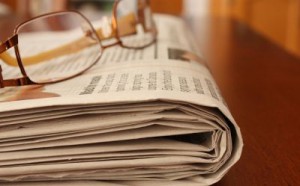 Postmedia has released its fourth quarter and end-of-year results, which show that revenues for the three-month period ended Aug. 31 was $169.3 million, a decrease of $20.8 million versus the same period last year, while revenues for the 12 months ended Aug. 31 were $751.6 million, down $80.3 million from last year.
The fourth quarter revenue drops were accredited to an $18.2 million decreases in print advertising, with declines occurring across all categories. Additionally, print circulation revenue saw a decrease of $1.9 million due to declines in circulation volume, but this was partially offset by price increases, and digital revenues were down $500,000 relative to the same period last year.
Meanwhile, the overall revenue drop for the fiscal year was accredited to a total decrease in print advertising of $80.3 million, with the largest declines in the classified and national advertising categories. Print circulation dipped by a total of $13.3 million due to drops in circulation volumes that were partially offset by price increases.
On a more positive note, Postmedia's total digital revenue for the fiscal year increased $2.5 million relative to the year prior, thanks to increases in local digital advertising revenues. However, these gains were partially offset by declines in digital classified revenue.
These latest financial results mark the 11th consecutive quarter of revenue declines for Postmedia, with the company's last revenue increase coming in Q1 of 2011.