Ford Lincoln buys the top: Media Monitors
The car co bought the most airtime in Toronto, with Rogers Wireless taking the spot in Montreal for the week of Nov. 25 to Dec. 1.
Ford Lincoln bought the most radio airtime in Toronto for the week of Nov. 25 to Dec. 1, according to the latest Media Monitors report.
The car co was on top for the second week, with Rogers Wireless making a big jump from #61 to #2, the Honda Dealer Association moved up one from #2 to #3, Pizza Pizza joined the list at #4 and GM Goodwrench rounds out the top of the list at #5.
Montreal has a big mover landing in the top spot, with Rogers Wireless jumping from #47 to #1. Coming in at #2 was Brault & Martineau, CTV made a jump from #99 to #3, Hudson's Bay moved from #14 to #4 and Esso jumped from #12 to #5.
Toronto:
By brand
By category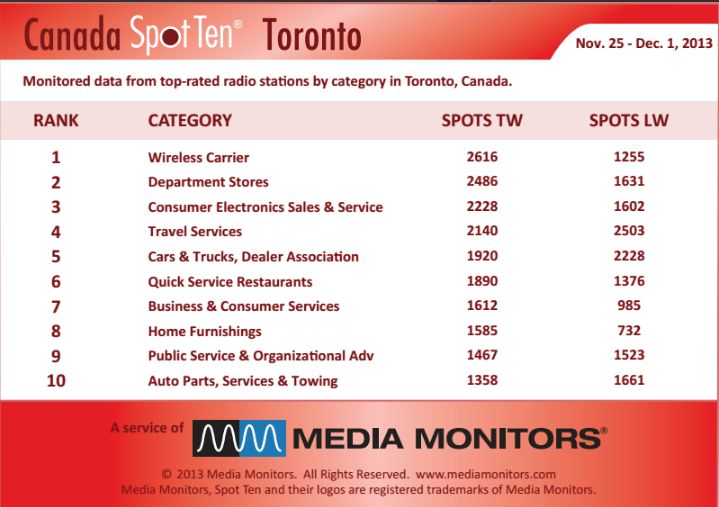 Montreal:
By brand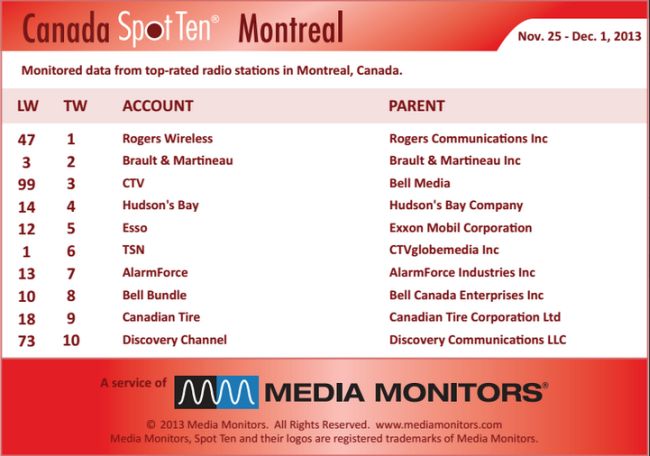 By category