Saving Hope pulls in 1.5 million viewers
The CTV original wins its Thursday night timeslot and grows audience compared to the summer premiere.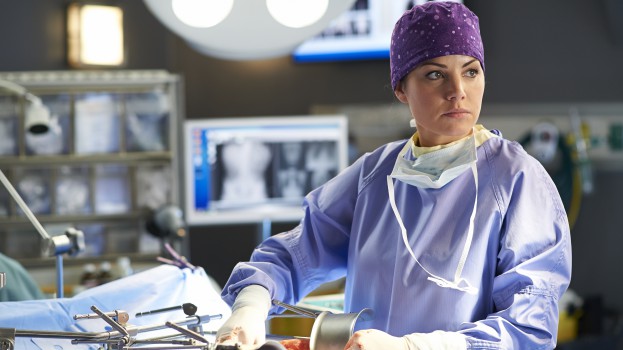 CTV original series Saving Hope is reaping the benefits of having taken over the network's Thursday 9 p.m. timeslot in place of Grey's Anatomy. The Canadian hospital drama drew an average of 1.5 million viewers for part one of its two-part winter premiere, beating out the competition from Elementary on Global, which drew 1.2 million according to BBM Canada numbers from a CTV press release.
Viewership peaked at 1.7 million in the second half-hour, with 3 million people tuning in at some point.
The timeslot shift from this summer, when it aired Tuesdays at 10 p.m., has led to audience growth of 35% among total viewers, and by as much as 70% among adults 25 to 54.
The ratings win follows a multi-platform promotional campaign from CTV that Mike Cosentino, SVP of programming, CTV Networks called "unprecedented," including network advertising, a holiday "catch up" marathon of season "2A" and a companion web series called Last Call.
With files from Nick Krewen.