Sport Chek signs with Stamkos, launches Olympic campaign
The brand's VP of marketing Frederick Lecoq on how it is creating year-round content with the hockey star and shifting its focus to a broader audience.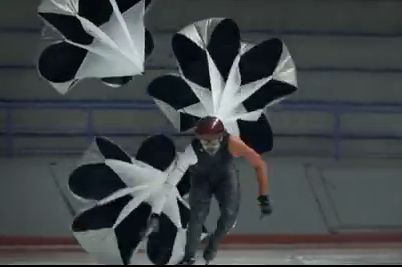 FGL Sports, which includes Sport Chek, Sports Experts, National Sports and Pro Hockey Life, has announced a new partnership with the NHL and soon-to-be Sochi 2014 Winter Olympics hockey star Steven Stamkos.
The multi-year deal gives the brand access to exclusive content from the hockey star, with the initial focus being on Sport Chek's Olympic involvement. He will also become an ambassador for Canadian Tire Jumpstart, the brand's program dedicated to ensuring kid's can participate in organized recreational sports.
Frederick Lecoq, VP of marketing and e-comm, FGL Sports, tells MiC that though Stamkos will be featured in upcoming campaigns, the more important piece of the partnership is the online content featuring the hockey star that the brand will be able to share.
Lecoq says online content that allows the brand to communicate with consumers around campaigns accounts for about 50% of the time put into the media plan for FGL Sports, moving up from about 15% two to three years ago.
"Because we are into sports, we have to be good in this [online content] area, similar to the video game industry," he says, "Canadians are very much into sports, so leveraging athletes and building content through them helps to build on the emotional connection. We have the pipes so we just need to fill them with relevant content."
Additionally, FGL Sports brand Sport Chek is broadening its target this year, aiming to reach athletic Canadians in addition to the high-level Canadian athletes they used to seek, says Lecoq.
This investment in a broader audience begins with the brand's #Whatittakes campaign around the Olympics, which features nine athletes in an introductory "Anthem" TV spot, with 30-second spots for each individual, such as hockey player Sidney Crosby and bobsledder Kaillie Humphries. Media for the campaign is by Touche! PHD and creative is from Sid Lee. Lecoq says Sport Chek is spending about 20 to 25% of  its budget for the year on the campaign.
"We used to go after high-end achievers, which was good, but we need to go beyond the 10% of Canadians who are really into sports and start to also reach sports enthusiasts," he says. "When you get into the Olympics you get the emotional attachment to the Canadian flag."