Today's Parent to celebrate 30th in 2014
Rosemary Munroe on the magazine's first set of Today's Parent Approved products and the title's birthday plans this June.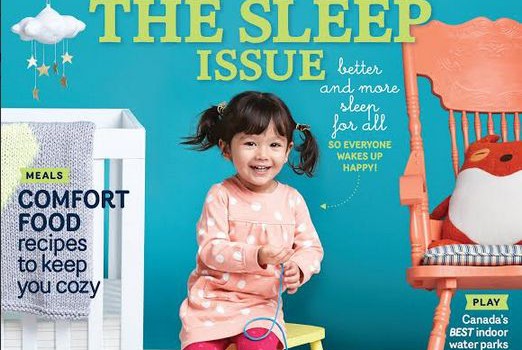 Rogers Media-owned Today's Parent is celebrating its 30th birthday in 2014, kicking off the year by releasing its first-ever list of Today's Parent Approved products.
The list of 21 products will go live on Todaysparent.com and in the February issue of the magazine later this month. Products in the final list will be able to use the Today's Parent Approved logo on their endorsed products for all of 2014. The program is free for brands to enter, says Rosemary Munroe, publisher at Today's Parent, but there are costs for brands as they move through the process.
Brands entering the second year of the program, which is live now, will be charged $2,000 if they enter before April 30, or $3,000 after, and will be put through a consumer survey of Today's Parent readers carried out by Rogers Connect Market Research. Products that receive the Today's Parent Approved seal will pay $17,000 for the jury vote and product award package. Winning products in the 2014 program will appear in the magazine in 2015, as well as in other Rogers Media publications like Maclean's and Hello! Canada.
"The Today's Parent Approved program seemed like a very natural extension of Today's Parent because parents really trust information from the magazine and website," says Munroe.
Today's Parent is celebrating its 30th birthday later this year with its June issue, and Munroe says there are advertising opportunities available in print, online and through an anniversary event that will take place in Toronto and Vancouver.
In addition to celebrating a birthday and rolling out the inaugural version of its Today's Parent Approved awards, the magazine is currently looking for a new editor-in-chief after Karine Ewart joined fellow Rogers Media publication Chatelaine last week.
According to the latest AAM report, Today's Parent had a paid circulation of 138,478 in print and 932 digital replicas for the first six months of 2013.