Gold ratings for Klondike premiere
The specialty channel pulled in an average 645,000 viewers for the two-hour debut episode, which aired at 9 p.m. on Monday and midnight on Tuesday morning.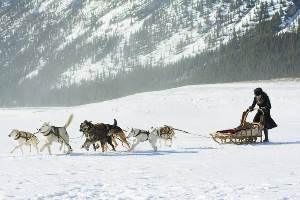 Discovery Canada found ratings gold for the two-hour debut episode of Klondike.
The scripted miniseries from the Bell Media network pulled in an average audience of 645,000 viewers for the 9 p.m. premiere and the midnight encore airing early Tuesday morning, according to BBM Canada data.
Discovery Canada debuted Klondike day-and-date with the Discovery US bow, which delivered 3.4 million viewers stateside.
Richard Madden, Sam Shepard, Tim Roth and Abbie Cornish top-line the miniseries.
From Playback Daily