Bravo's 19-2 cuffs 870K viewers on CTV
Following a one-off promotional airing on CTV, the Montreal-made cop drama returns to Bravo this week after an impressive debut.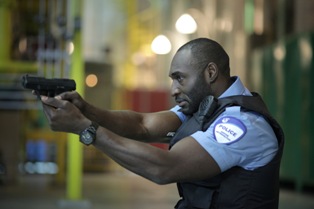 After Bravo's 19-2 drew 140,000 viewers to its bow on the specialty channel, another 870,000 Canadians sampled the debut of the English-language adaptation of the popular Quebec cop drama of the same name.
The confident launch on CTV for 19-2 on Thursday night was the most-watched Canadian drama debut since Motive in February 2013, according to BBM Canada data.
It was the third most-watched drama Thursday night in Canadian primetime, coming in behind Saving Hope with 1.35 million viewers and Elementary with 1.19 million sets of eyeballs.
"As the plot deepens with each new episode, viewers will be treated to many unexpected developments, which is why this series has become addictive television in Québec," Catherine MacLeod, SVP, specialty channels and Bell Media house production, said in a statement ahead of the second episode airing on Bravo on Feb. 5.
The one-hour Montreal-made drama based on two unwilling partners of the Montréal Police Department, thrown together after the death of one officer's partner, had a total reach of 450,000 viewers during the Bravo debut.
Produced by Sphere Media Plus and Echo Media, 19-2 stars Jared Keeso and Adrian Holmes.
From Playback Daily