Media check-in: Super Bowl spots
Tankut Karahan and Nicole Brown from Carat Canada, and Viki Alincy from Mediacom, on the commercials that soared and which fell flat during last night's game.
Last night's Super Bowl was a blow-out on the field, with the Seattle Seahawks dominating the Denver Broncos, but how did the ads around the big game fare?
Checking in on the Canadian spots from the Super Bowl for MiC were Nicole Brown, broadcast director, Carat Canada, and Viki Alincy, chief client officer, Mediacom, with Tankut Karahan, president of Carat Canada on the US ads.
What did you think of the Canadian Super Bowl spots?
Viki Alincy: I didn't see anything exciting. In the US they make a big deal of it, but I didn't see anything on that resonated very much in Canada, plus CTV seemed to have more promo spots than actual advertising.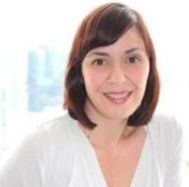 I don't think we do a great job of living in the moment that is Super Bowl. The Seinfeld pre-half time show spot was kind of funny, but even going online for the US commercials was a bit flat this year. I feel like we miss the moment, don't do it justice from an advertising or agency perspective and certainly not from a broadcast perspective. This is meant to be a great game that was in New York and was really close to home and there wasn't anything exciting around it or to bring the entire game into your house so you feel like you're there. It has been a big miss for years but more so now that we don't take it to that next level. I don't know that we are leveraging technology well enough in our homes. There is Twitter but big deal, what are we doing that is new and exciting to connect with people?
Nicole Brown: There were some new and interesting spots, lots of Olympic ones. I thought the two new Doritos ads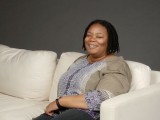 were pretty good, the "Time Machine" one and the other where the little girl lassos her brother. Wonderful Pistachios had two 15-second spots with Stephen Colbert (part one, part two).
The new Budweiser spot, "Blackout", was also very well done as well. I thought the Olympic spots stood out across the board.
What were your thoughts on the US Super Bowl ads?
Tankut Karahan: On a night where expectations were high, the Broncos simply did not show up. The Seahawks were the better team last night because they respected the game and their opponent, the Broncos, didn't. What started with a miscued snap that turned into a safety, putting Seattle ahead just 14 seconds into the game, set the tone for the entire show – just a comedy of errors on the big stage!
What I would have liked to do was leave as soon as the second half Broncos kick-off was returned for a touchdown to put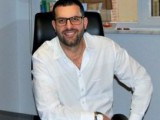 the game way out of reach. But I stayed, still sat through the entire game, knowing that the major advertisers usually pull their big guns towards the end… even though, we have to admit, the pre-game push of the Super Bowl spots reached new heights this year. Long gone are the days where we had to actually wait until game time to view these ads!
1. Alcoholic beverages: Is it only Budweiser (and Bud Light) who can afford $4 million for 30-seconds nowadays? Where are the rest? The Bud Light Epic Night commercials did not hit the sweet spot, but the Budweiser "A Hero's Welcome" and "Puppy Love" did. That said, my winner is the Newcastle Brown Ale anti-Super Bowl spot with Anna Kendrick. It did not air during the Super Bowl, but its impact was just as big behind the scenes! Perfect casting, great script, clever usage of much smaller marketing dollars! I'm sensing a trend for next year here.
2. Non-alcoholic beverages: Pepsi owned the halftime show, but it was Anthony Kiedis, the 51-year-old lead singer of RHCP, who came on stage shirtless and became the biggest trending topic on Twitter in minutes. Sorry, Pepsi and Bruno Mars. Coca-Cola put its efforts behind re-creating not one, but two holy grails: Mountaintop and Mean Joe Greene, with a beautiful and touching multicultural rendition of "America The Beautiful" that works in the US, but does not stand a chance globally; and the not-quite-there "hey, kid" moment in "Going All The Way!" But my winner is Sodastream with the beautiful Scarlett Johansson stealing the spotlight. It was simple, clear messaging, good imagery, but creating the myth around an uncensored version of the ad? Brilliant! Their website has received more views in the last week than ever, combined.
But my ABSOLUTE winner for the night, the single answer to the first three questions below, is Esurance!
They used John Krasinski as their brand's spokesperson – a perfect personality match. They got the first ad spot after the game, which costs 30% less than the previous spots during the game. That 30% also represents the brand's promise of saving you 30% off your insurance if you use them.
But it didn't end there, they also put up a contest on Twitter, where anyone who used the hashtag of #esurance30 would get a chance to win $1.5 million, roughly the equivalent of how much they saved by not airing during the game. And I loved how they laid out the cash in a pile, à la Breaking Bad's storage unit moment, in front of John in the ad. It's no surprise they became the top worldwide trending topic on Twitter. Their only mistake: they probably underestimated the amount of traffic to their website. That was a bit of miss; but not one that couldn't be unforgiven for, say, $1.5 million! Kudos, Esurance!
There were a few flat ads during the night, but none greater than Honda's "Hugfest" with Bruce Willis. Aren't the days of his tough but concerned act over? They are after last night.