Microsoft names new CEO
Satya Nadella, who has worked for Microsoft since 1992, has been appointed to the position by the company's board of directors.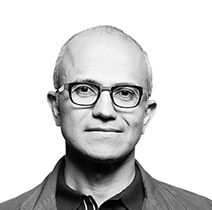 Microsoft has named a new CEO, with the company's board of directors appointing Satya Nadella to the position.
Nadella, who most recently worked as executive VP of Microsoft's Cloud and Enterprise groups, has been with the company since 1992.
In addition to Nadella being named CEO, Microsoft has named Bill Gates, who most recently held the position of chairman of the board of directors, as the company's founder and technology advisor. Gates will play a larger role in supporting the company with the new title, working with Nadella to shape technology and product direction, according to a release on the changes.