Autofocus launches iOS app
The new launch from the Bell Media's automotive site aims to reach would-be buyers who are researching vehicles in dealerships or don't use desktop computers.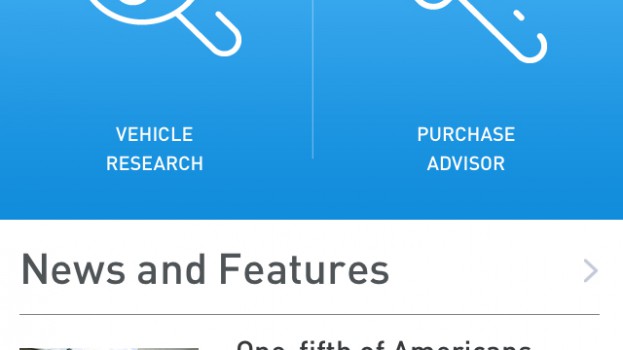 Autofocus.ca, Bell Media's automotive website, is launching a new iOS app in hopes of reaching would-be car buyers who are researching vehicles while they're in the dealerships.
Matt Houghton, director of digital for Autofocus, The Loop, Comedy, SPACE and Bravo, tells MiC that while the Autofocus site is optimized for mobile web, an app platform allows Autofocus.ca to function quicker and in a more graphics-driven manner than in a mobile browser.
Like the Autofocus.ca website (which has seen a 50% page view increases since it launched in July 2013, per Omniture data cited by Bell Media), the Autofocus mobile app will feature information and evaluation tools for potential car buyers in English and French, including how-to guides, reviews and a searchable vehicle database. In addition to news, photos and videos, the app includes a new geo-location feature to help users locate nearby car dealerships.
The free app is targeted at 25- to 54-year-old men and women.
"I think we have the opportunity to convert desktop users who are in the market for a vehicle," says Houghton, adding that they are also targeting users who rarely use a desktop computer outside of work, including women in their mid-30s. "In our user research (for sister site The Loop), the mobile usage for a lot of that demographic is through the roof."
Ads on the app, like on the website, can be targeted by auto make and model, so an advertiser can buy space next to content related to its own vehicles or its competitors' vehicles. Geo-targeted ads are not currently offered, but Houghton says it is certainly a possible opportunity in the future.
Autofocus.ca also announced new family-geared web series, including editorial content and videos hosted by parenting expert Kathy Buckworth, to premiere this fall.