Friday's record-breaking Olympic numbers
More than 625,000 Canadians watched the lunchtime hockey game online, with numbers peaking during the final minutes of the game.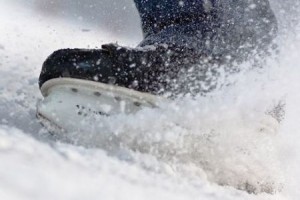 The CBC's coverage of the Olympics on Friday brought in the most viewers of the Games to that date, with a record-breaking average of 625,000 Canadians tuning into desktop and mobile coverage of the lunchtime hockey game between Canada and the US.
That desktop and mobile number bests the previous record of 325,000 for the most Canadians to watch a live event on CBC's online platforms, which was set on Thursday when the Canadian women's hockey team beat the US to take home the Gold.
Audiences to the CBC's TV and online platforms peaked during the final minutes of Friday's hockey game at 2:07 p.m., with nearly 8.6 million viewers tuning into coverage. During the game the CBC had a 74% share of total Canadian English-language TV viewers, according to numbers provided by the pubcaster. In all there was an average of 10 million viewers watching English-language TV on Friday during the game, more than two-and-a-half times the usual audience watching television at that time.
Numbers for Sunday, which included Canada's Gold men's hockey win and the closing ceremonies, will be out later today.