Halifax's Lite 92.9 reformats as Jack FM
Rogers aims to grow listenership by getting away from a crowded adult contemporary market and reaching an underserved audience.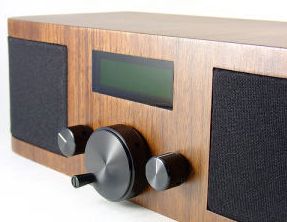 Rogers has reformatted Halifax's Lite 92.9 radio station to Jack FM. As of Friday the station has swapped out its adult contemporary playlist in favour of a mix of new hits plus classic rock from the '70s, '80s and '90s with a mix of artists including Maroon 5, Adele, Queen and The Rolling Stones.
Danny Kingsbury, VP and GM, Rogers Radio, Capital Region, Atlantic and Kingston, tells MiC that Rogers' research shows that of Halifax's nine private FM music stations, five were playing roughly the same adult contemporary playlists. Reformatting Lite 92.9 to Jack FM is an effort to grow the listenership by reaching an underserved audience, he says.
Jack broadly targets adults 25 to 54, with a core audience in the 35 to 54 range. The Halifax station becomes Rogers' fifth active Jack station in Canada, with other Jack outlets in Vancouver, Victoria, Calgary and Smith Falls, ON. Kingsbury says that while they are similar, each Jack station is programmed to best serve each market, and the Halifax station features more new music than past versions of Jack in other markets.
Kingsbury says Jack was able to secure veteran Haligonian morning show duo Griff Henderson and Caroline Parker, whose new show premiered this morning at 6 a.m. AT on Jack, after they had been left without a radio home since former station Newcap Radio's Kool FM flipped to Radio 965 this summer. Jack FM hopes to grab listeners of that show and the former classic hits format station, says Kingsbury.
Kingsbury says an OOH marketing campaign is being planned to promote the reformatting, with creative and media to be handled in-house at Rogers.