Academy Awards brings in best ratings since 2011
An average audience of 6.12 million tuned into Sunday night's broadcast on TV, besting Super Bowl ratings in Toronto and Edmonton.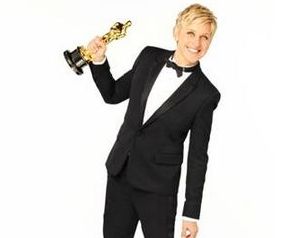 This Sunday's broadcast of the 86th annual Academy Awards not only broke Twitter records with a celeb-filled photo, but also brought in the most viewers for an Oscars broadcast on CTV since 2011.
According to overnight ratings from Bell Media, an average audience of 6.12 million viewers tuned into the broadcast, up slightly from last year's 6.07 million and up 25% since Ellen DeGeneres last hosted the show in 2007. Overall, 14 million unique viewers tuned into CTV's broadcast on Sunday.
The program had nearly two million viewers in Toronto, drawing more viewers than the Super Bowl (1.84 million) in the market earlier this year. The Oscars on CTV also drew more viewers than the football game in Edmonton.
Photo courtesy of Bell Media