Teenage Mutant Ninja Turtles to take over Yonge-Dundas
Nickelodeon Canada and Walmart Canada will stage an art challenge activation in advance of the Turtles motion picture release this summer.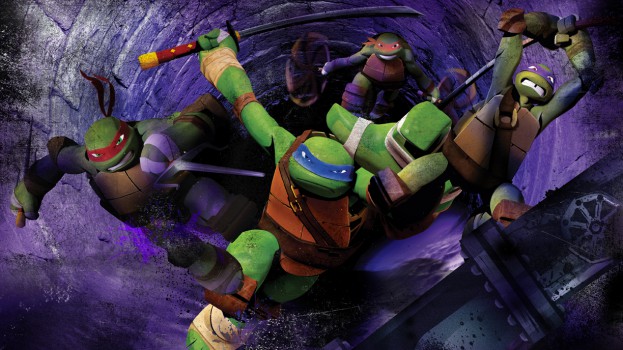 In advance of the motion picture release coming this summer, Nickelodeon Canada and Walmart Canada are staging a Teenage Mutant Ninja Turtles street art challenge activation this weekend at Yonge-Dundas Square in Toronto to launch a media campaign promoting its collection of Ninja Turtle merchandise.
At a live pop-up event on April 5, four artists will paint tributes to each of the Turtles on 7 x 7 ft. canvases in the downtown square. Footage from the event will be shared online on a microsite where consumers will vote on their favourite design, with the winning design to be turned into a T-shirt available at Walmart Canada locations in the fall. YTV will also air coverage from the art challenge on April 26.
With media and creative done in-house at Nickelodeon, the campaign also includes a social media promotion encouraging fans to share pictures, videos and updates that show off their "inner Ninja Turtle" tagged with the hashtag #InnerNinjaTurtle. The social and live event will push consumers to InnerNinjaTurtle.com, which will link to Walmart.ca's online shop featuring its suite of Ninja Turtles products.
Tanya Visano, senior director, Nickelodeon Canada Consumer Products, tells MiC that the campaign is targeted at a multi-generational audience, ranging from the "1984 legacy fans" to a new generation of  boys aged 6 to 10 who are discovering the Turtles for the first time through the television show on YTV.
Nickelodeon and Walmart have executed live events like this before, but this is the first time they have taken the execution out of the store and onto the street with the general public, Visano says. The media brand and the retailer originally teamed up for a media campaign in fall 2012 for the launch of the then-new TV show. This event will serve as a launch of the brands' 2014 efforts in conjunction with the film release coming Aug. 8.
Visano says that through the different Ninja Turtles programs Nickelodeon and Walmart have partnered on since 2012, this is the most sophisticated cross-media effort to date and a step away from their primarily in-store programs.
Jeff Tate, Director of Category Marketing at Walmart Canada, tells MiC the planned April 5 event will be followed by broader media plans, but he would not disclose what they were at this time.
Image courtesy of Nickelodeon Canada.