Newad launches French maternity blog
TPLmoms.com, a mom-centric spinoff of the Ton Petit Look lifestyle site, targets urban Quebec mothers.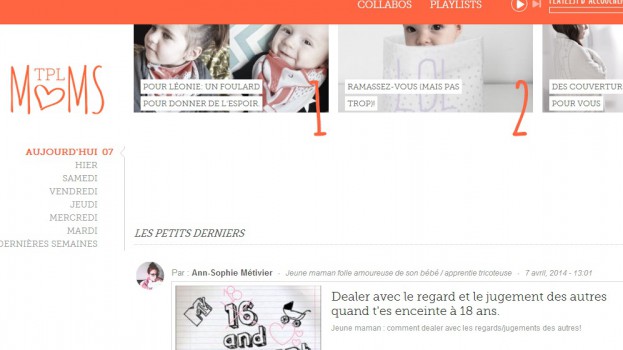 Newad has launched a new French-language maternity blog, TPLmoms.com. The new site is a spinoff of the media co's Tonpetitlook.com lifestyle blog, which is focused on pregnancy and maternity.
Martine Desjardins, EVP publishing and content, Newad, tells MiC that the site targets young, urban Quebec mothers aged 18 to 34 with above average income. With an editorial team led by twin sisters Josiane and Carolane Stratis, Desjardins says the new site will employ the same candid and "quirky" tone as Ton Petit Look and will avoid articles that are overly technical or medical in nature, with plans to introduce original video in the future.
"The articles about maternity on Ton Petit Look were amongst the most popular," says Desjardins. "We felt the Ton Petit Look fans and visitors were asking for more. In Quebec, we saw an untapped territory."
Desjardins says that traffic for the launch exceeded expectations, attracting 30,100 unique visitors and 115,285 page views within the first five days of the launch, per Google Analytics. "According to these stats, we are expecting to reach 125,000 total visits at the end of the month," she says. "Our ultimate goal is to triple this traffic within a year." Newad offers standard IAB formats as well as native ad options, as it does on Ton Petit Look.
The launch is being promoted through Newad's online and indoor advertising network.
Ton Petit Look attracts over 850,000 monthly page views, according to Google Analytics numbers cited by Newad.