MTV and Scene team up for Twitter Amplify
The Bell Media channel and client launched the first-ever campaign of its kind this weekend around the 2014 MTV Movie Awards.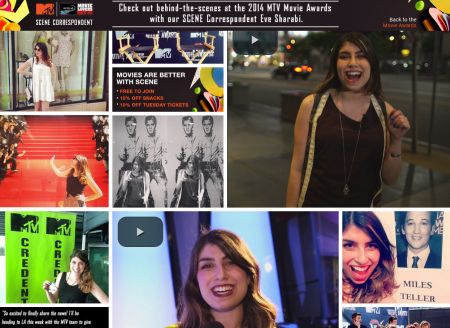 Bell Media's MTV and Scene partnered this weekend to launch a Twitter Amplify campaign for the movie rewards card around the 2014 MTV Movie Awards, which aired last night at 9 p.m.
Last year's awards reached 778,000 total viewers during its first airing on MTV. Overall, 59% of that audience was in the 18 to 49 demographic and 36% came from the 18 to 34 age group.
The partnership, which was handled by Gaggi Media, started with a contest that had Scene and MTV searching for a lucky member of the rewards program who would go to L.A. for the awards as the official "Scene correspondent."
Cat Halliday, manager of brand partnerships at Bell Media, tells MiC that members were asked to upload videos of themselves saying why they were the best pick to go to the awards, which brought in unusually high numbers for an initiative with a user generated component.
The contest saw over 200 entries, she adds Much's Coca-Cola Covers for the MMVAs is one of the only other contests with user generated components to top that entry number for Bell Media.
The winning correspondent, Eve Sharabi blogged all weekend from L.A. and also filmed a series of Twitter Amplify posts, which were promoted to specific users, like people who tweet about movies, says Halliday. Twitter Amplify posts included Sharabi handing out the first-ever Canadian fan choice award at the MTV Movie Awards for the star that made the biggest scene in movies over the past year.
Halliday says long-time MTV Movie Award sponsor Scene was the right client for the Twitter Amplify execution because of the depth of the sponsorship they had planned for the year around the event and its natural fit with the movie category.
"To make Twitter Amplify work well, you first need an event, you also need a sponsor with an existing overlay that you can pull additional content from, and then you need an agency that is willing to try something new," she says.
Also sponsoring the Canadian broadcast of the 2014 MTV Movie Awards was Alesse, which asked fans to enter their picks through an online ballot for the chance to win $2,500, and Kia Canada, which took three contest winners to L.A. where they underwent a makeover and attended the awards.