Why SoulPancake rejects the 'bottom line driven' image
The production company's creative director and executive producer Golriz Lucina says brands are attracted to its uplifting, family-friendly content, so much so that they hardly have to do any outward selling.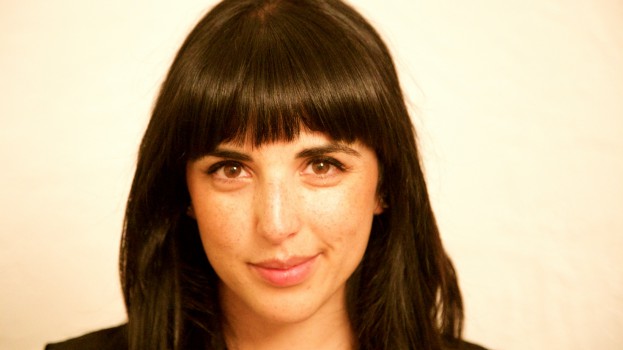 Many digital production companies have to chase down brands to bring on them on board as sponsors, but that's not the case at SoulPancake.
The California-based prodco (founded by Rainn Wilson who played Dwight on The Office) that's behind web hits like Kid President and My Last Days, has yet to go outward to try and make a sale, says creative director and executive producer Golriz Lucina.
"Most of the time is spent fielding a lot of inbound requests," says Lucina ahead of her talk at the North by Northeast Festival and Conferences in Toronto titled "The Thirst For Meaningful Content – Turning Content Consumption Into Action."
She credits that success to the company's commitment to make uplifting content with an actionable element — such as a recent Kid President video made in partnership with ConAgra Foods. The campaign promises to deliver a school lunch for every "like" or share the video gets through to July 22. Two weeks after it launched, the clip has been viewed more than 800,000 times and the brand upped its commitment to deliver two million lunches to kids across America, instead of the initial one million.
"Brands know that if they're coming to us there has to be a social action component," Lucina says. "I think that for a lot of brands, they want to show that they also have the same sensibilities, and are not bottom line driven."
The SoulPancake YouTube channel has 1.2 million subs, and Lucina sees them as the company's ambassadors. She sees their devotion as a result of the investment they make into uplifting content.
"Even with the props that we use, there's always this larger-than-life element to them that allows us to disarm people. A lot of the things (we use) are hand-made; we're doing it a lot of it ourselves and building things ourselves. I think there's a love that you can kind of feel through our content."
The feel-good elements of their videos make them shareable, but SoulPancake also implements targeted distribution techniques that help the shows go viral. For example, for the recently launched The Fatherhood Project, the company is targeting a lot of parent bloggers to help with promotion of the video. And when working with brands, there are usually audience targets it aims to hit, but Lucina says it's the activation she feels most excited about.
"Return on investment to me is the social action that follows the video. We had a Kid President October campaign, "Socktober," which was about donating socks to the homeless. I was more excited to see how many socks this country rallied together to collect and be able to give to the homeless shelter," she says.
So what is the biggest challenge for a digital production company that practically has brands knocking down their door with sponsorship opportunities? Lucida says it's to keep producing new content at a pace that can feed the digital beast.
"It feels like a machine that never sleeps. As content creators, for the last two years we've been creating original content pretty much every single business day…and sometimes we work weekends too. It can get pretty exhausting and you just have to get into a mindset that embraces the space," she says.
From Stream Daily