Fido Solutions buys the top: Media Monitors
The Rogers phone company bought the most air time in Toronto, with Brault & Martineau taking the top spot in Montreal.
Fido Solutions made a big jump from #16 to the top spot in Toronto, buying the most radio ad time for the week of June 30 to July 6.
Esso entered the list at #2 for the week, Rogers dropped one from #2 to #3, Tangerine Bank joined at #4 and Spence Diamonds moved up from #7 to #5, rounding out the top of the list for the week in Toronto.
In Montreal it was Brault & Martineau jumping from #4 to take the top spot. Just For Laughs started its most recent ad buy, moving from #93 to #2, Esso joined the list at #3, Ford Lincoln dropped from #1 to #4 and CTV moved from #2 to #5.
Toronto:
By brand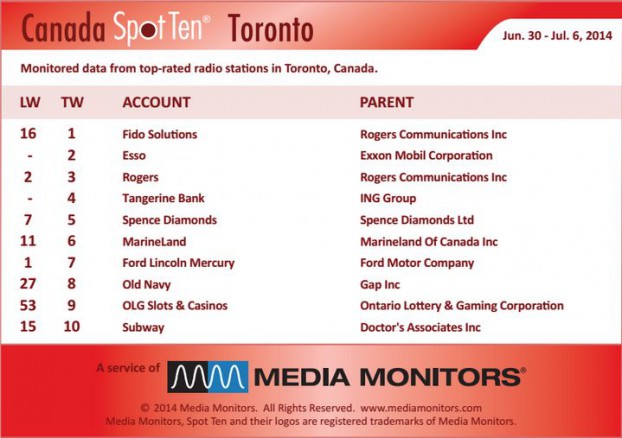 By category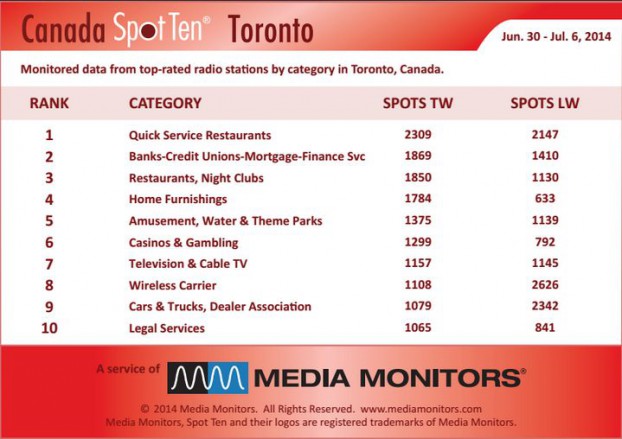 Montreal:
By brand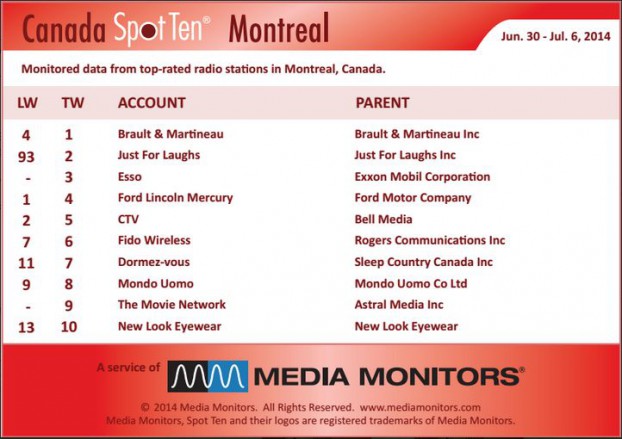 By category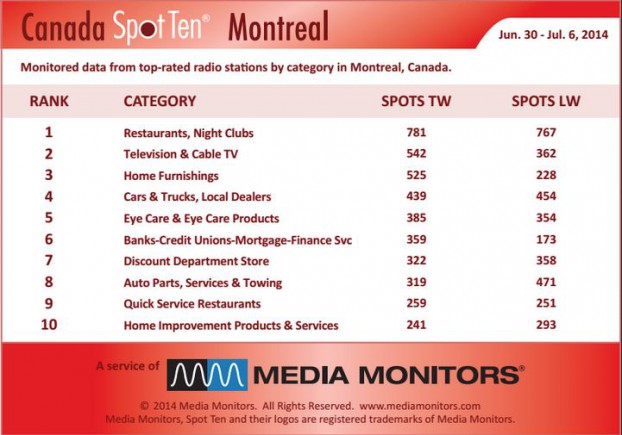 Image courtesy of Shutterstock