Tennis Canada's plan to ace social media
Mark Healy, CMO at the organization, on its plans to win over casual fans with the first national campaign for the Rogers Cup.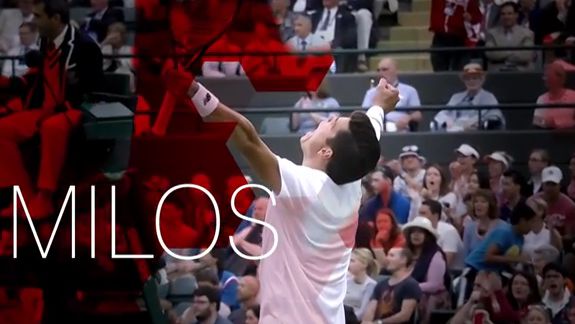 Canadian tennis players are having a 'love'-ly summer so far, with Thornhill, ON's Milos Raonic ranked number six on the men's side and Montreal's Genie Bouchard coming off a recent spot in the Wimbledon final.
Those recent successes are perfect timing for Mark Healy, CMO of Tennis Canada and his team as the organization heads into its own tournament this week with the Rogers Cup, with Bouchard playing in the ladies tournament in front of a hometown crowd in Montreal and Raonic doing the same in Toronto in the men's matches.
Healy says his team is aiming to make this year's Rogers Cup the most social one yet, working with Twitter Canada to bring its Twitter Mirror to Montreal and Toronto. Twitter Canada confirms this is the first use of the Twitter Mirror at a Canadian sports event. The Twitter Mirror is a camera, touchscreen and mirror in one, giving the ability for players and celebrities passing through the Rogers Cup to snap a photo and add their own thoughts to it in real time with a stylus pen before uploading the images online.
The overall tagline of this year's campaign is "#TennisIsCanada" and "#LeTennisEstCanada," with the TV spot, PR efforts and social media all being done in house, says Healy. The 30-second TV spot launched last Friday, airing around Rogers Media sports properties with the potential of expanding the buy based on its popularity.
The campaign is targeted at reaching those who tune into tennis but perhaps might not be hardcore fans yet, with an emphasis on up-and-coming fans in their early teens who are still forming their favourite sports, says Healy.
He adds the Rogers Cup also aims to reach those aged 21 to 35 who have the time and income to come out to the tournament.
Healy says the campaign is different from ones done in recent years because fans can get involved through the hashtag and give the tournament experience to those who can't be there in person, and also because it is a national campaign rather than one that is separated out with different phases for Toronto and Montreal.